Revenue – the one term that sounds straightforward but possesses multiple connotations for B2B marketers. With revenue generation at the helm of any B2B marketing campaign, it is one of – if not the most- essential marketing goals.
However, effective and profitable revenue generation is a complex process, beginning from stage one – lead generation.
The resources spent on lead generation eat up crucial company time and resources while not promising solid results. In such cases, relying on the services of professional data experts and companies can help optimize marketing resources and increase profitability. Employees will be diverted to more important tasks, adding to the overall productivity.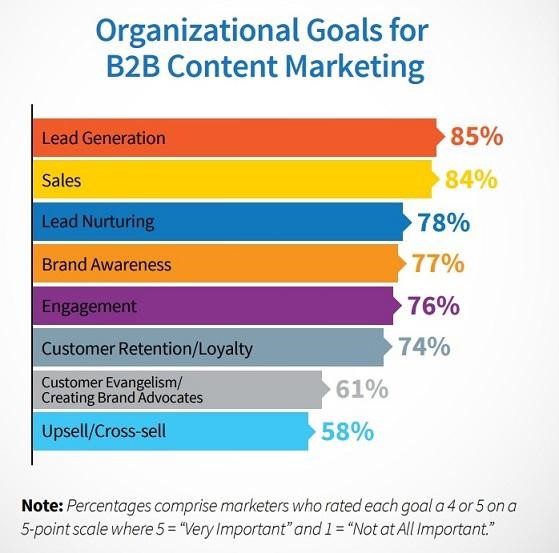 Source: wordstream
Why not outsource the process of lead generation to power up your marketing efforts, then? After all, a data-driven sales culture ensures maximum efficiency in generating revenue.
Hence, the need for accurate and verified leads in the market has driven the emergence of companies that allow you to buy email lists.
What is the purpose of these companies? Read on to understand their services and solutions better and look at some of the most famous names in the market.
Understanding the Role of Businesses Offering Email Lists
The B2B market thrives on reaching out the prospects worldwide. Doing so facilitates a network between multiple B2B marketers and key decision-makers from various organizations.
While continuing a relationship seems reasonably simple, how do you establish a connection with them in the first place?
By acquiring their email addresses, of course!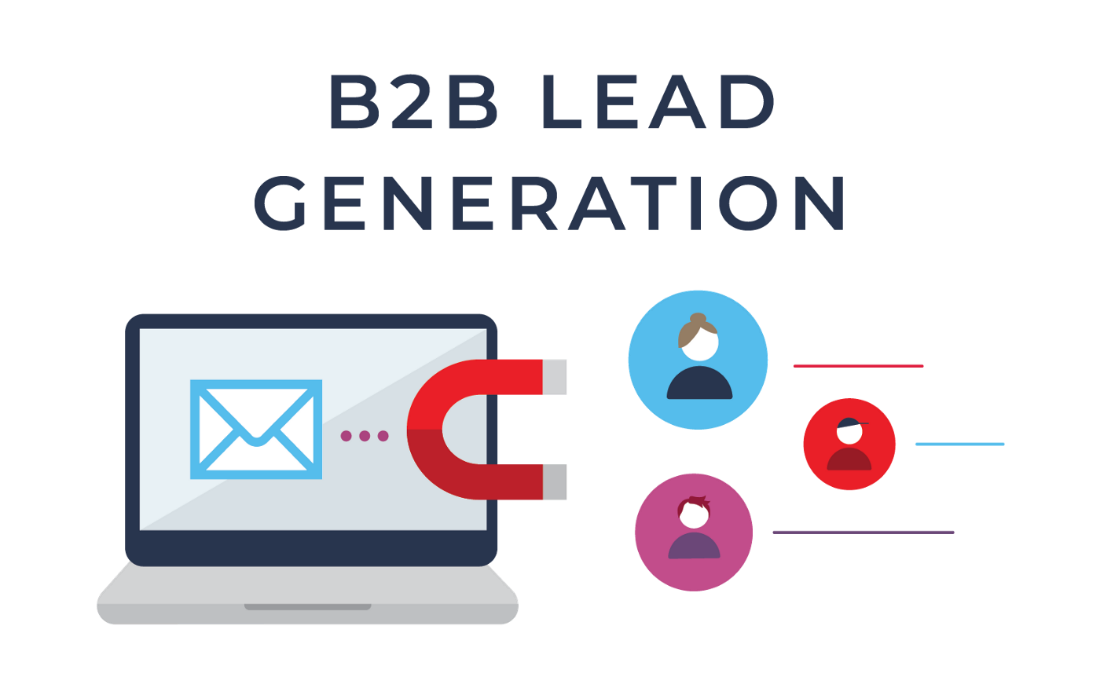 Source: medium
Here's where an email list provider helps you. These companies offer a pre-made list of email addresses from interested prospects worldwide who are more likely to interact with your campaigns. Additionally, these data sets contain extensive information about each client to classify like-patterned individuals and send mass personalized campaigns.
Furthermore, if you choose to buy email lists, you are assured of 100% legal compliance and adherence to data privacy laws.
Top Sources Offering Email Lists in the Market
Recent studies show that an astounding 87% of B2B marketers rely on email to send marketing messages. In this competitive market, finding unique prospects on your own is challenging while simultaneously striving to ensure proper resource allocation to marketing and lead acquisition.
Why not outsource your email list requirements? If you still need convincing, here is a list of top B2B email list providers, each with their strengths.
1. UpLead
The team at UpLead primarily focuses on the accuracy of data to enable businesses to leverage genuine insights from their email lists to drive marketing decisions. Supplementing its position as one of the few digital marketing services offering a 95%+ accuracy rate, UpLead aims to entice businesses with its emphasis on clean data.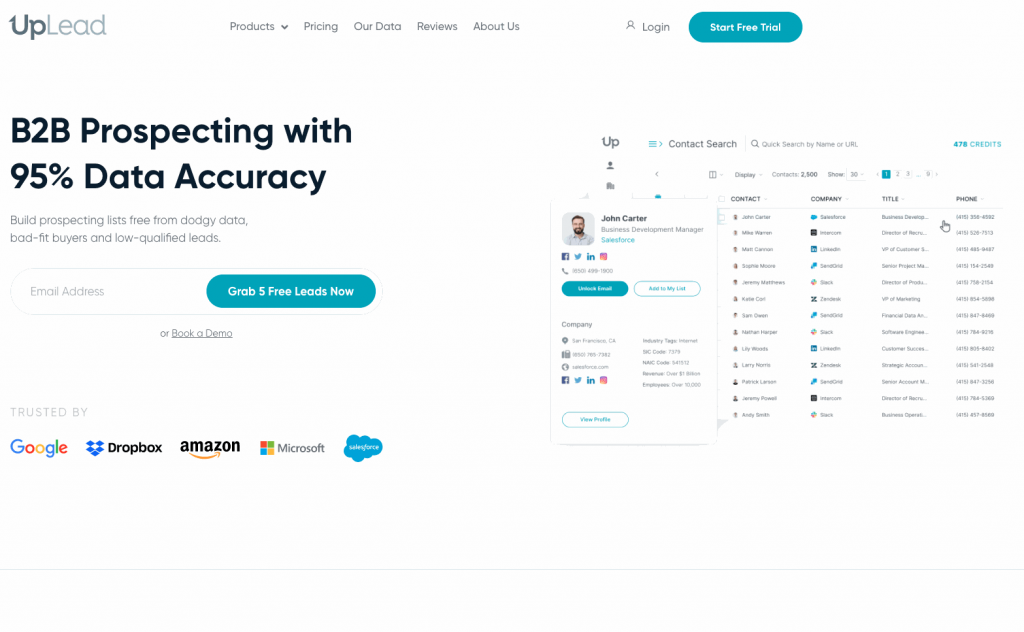 Source: UpLead
The presence of over 50 filters makes it easy for you to sort the prospects according to your ideal client profile. Ultimately, your marketing campaigns fetch more responses and engagement from the clients with extensive segmentation in UpLead's contact database solutions.
It is a seamless tool trusted by renowned organizations like Google and Microsoft, supplementing its reputation as a trusted software to acquire reliable email addresses.
2. Thomson Data
Have you ever aspired to increase the response rate of your marketing campaigns and reduce cold leads? If so, Thomson Data offers the perfect solution for you with its customized email lists that enhance targetability. By providing you with extensive insights into each prospect, their marketing database solutions promote the flexibility to undertake personalized marketing efforts.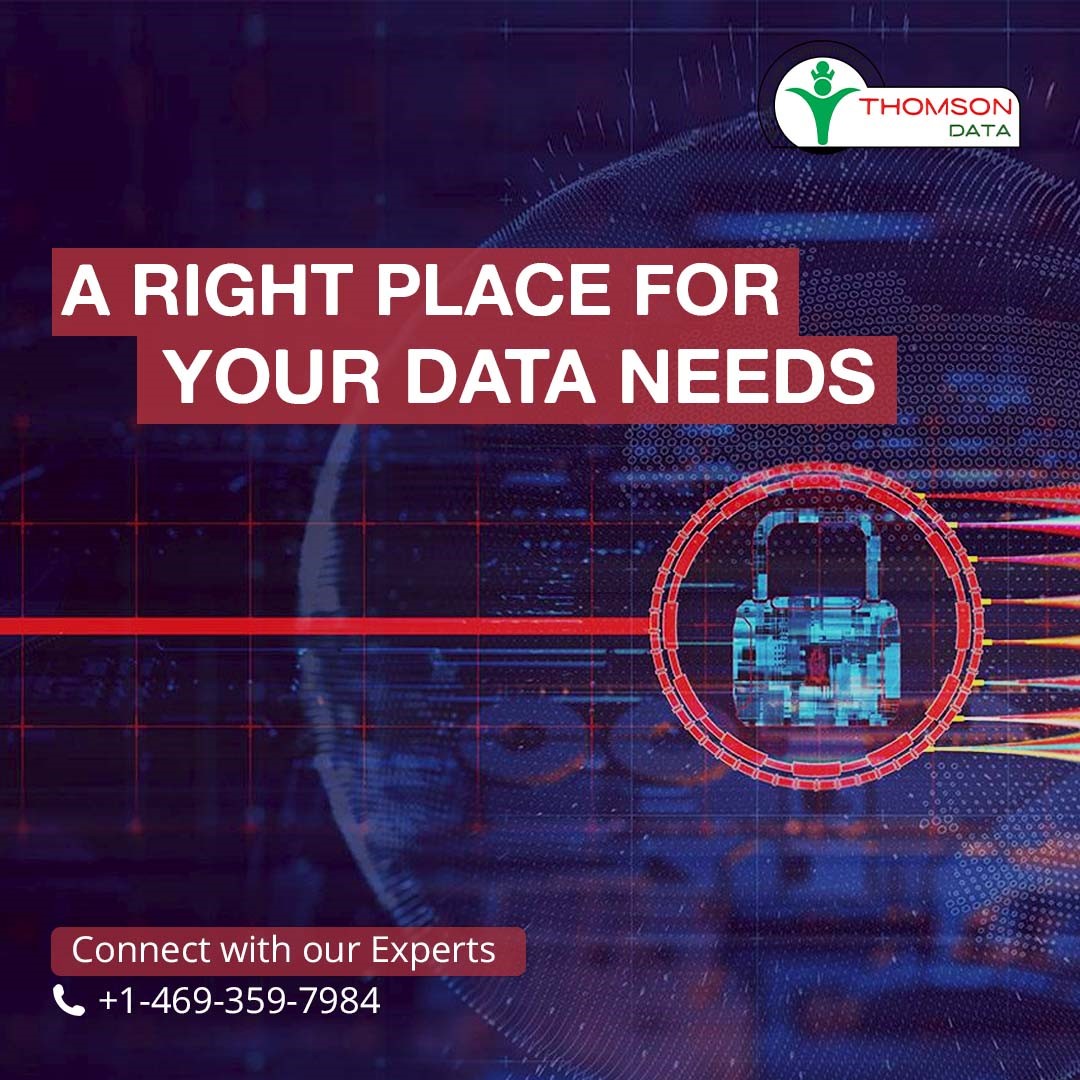 Source: Thomson Data
The market use is proof of its stellar email lists, as around 27% of B2B ventures have relied on Thomson Data for lead generation. The other statistics leave little to be desired as Thomson Data boasts the following.
Over 150 in-house data experts analyze the authenticity of each data point
75 million up-to-date B2B contacts across multiple sectors
More than 75 specialized segments to identify prospects and market accordingly
Over 3,000 clients served with a robust 70%+ retention rate
Additionally, Thomson Data stresses following GDPR compliance to uphold individual privacy. It relies on public records and opt-in contact information to connect you with genuine prospects eager to engage.
3. Blue Mail Media
With a data repository of over 75 million contacts, Blue Mail Media cements its reputation as one of the most impactful email list providers. The company has served over four thousand clients, offering services like:
Email campaigns
Data Licensing
Data Hygiene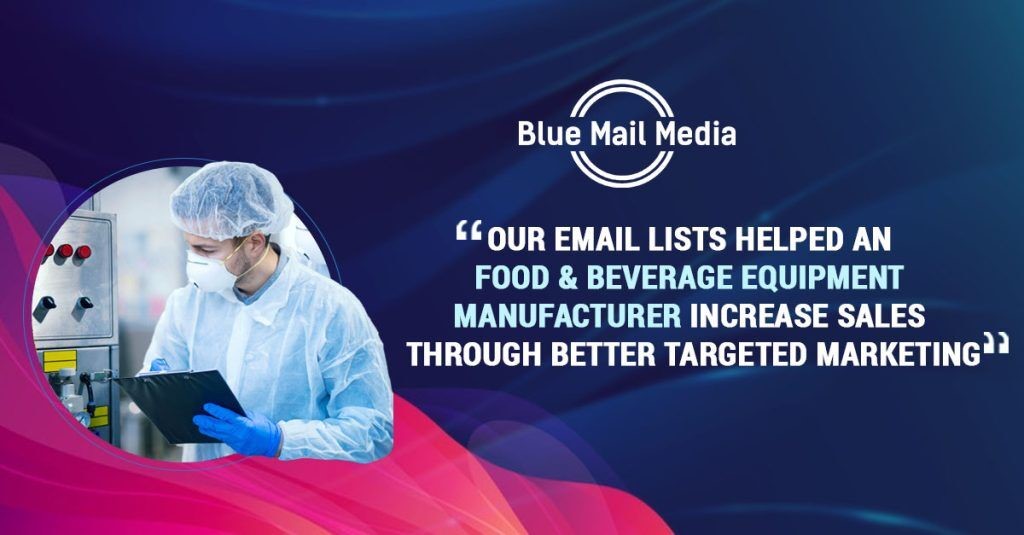 Source: Blue Mail Media
Moreover, they possess information about impactful sectors like technology and healthcare to expand your reach. Here are some reasons why Blue Mail Media might be the right fit for you.
Flexible email list customizations per business needs
Continuous updates to connect you with relevant prospects
Successful client case studies showcasing an increase in revenue
Email information of C-level executives and key decision-makers for organizations
4. Lusha
With an emphasis on data enrichment, Lusha promises to connect you with authentic prospects in the B2B industry. The company boasts of three integral features as part of its services.
API enrichment
CSV enrichment
Salesforce enrichment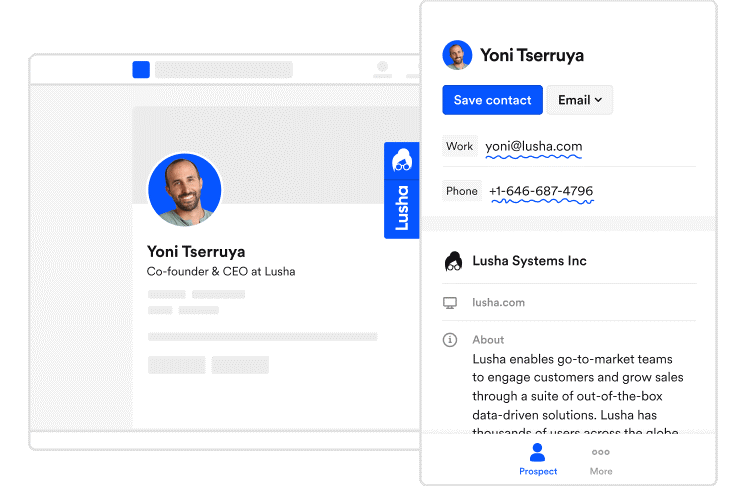 Source: Lusha
The consolidated platform offers a single place to track your existing users to ease lead nurturing, as well as onboard new sales in the pipeline to maximise ROI. With a scalable platform, Lusha provides tailor-made solutions for organizations looking to acquire reliable contacts and reduce the hassle of lead generation.
Here are some benefits synonymous with Lusha.
Adherence to highest data privacy laws to ensure complete legal compliance
Intelligent software to suggest prospects based on business requirements and trends
Option to integrate with existing company infrastructure to streamline processes
5. MedicoReach
Another marketing database provider catering explicitly to the medical sector, MedicoReach offers carefully curated email lists comprising prospects worldwide. Some of the most popular regions include Asia, North America, the Middle East and Europe.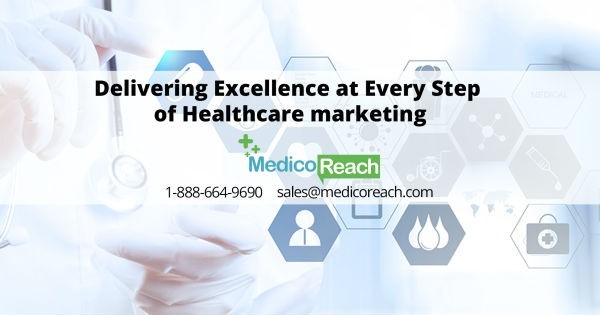 Source: MedicoReach
With a combination of robust technological infrastructure and over 50 in-house professionals, MedicoReach's email lists adhere to GDPR and CCPA. Additionally, the team at MedicoReach personally caters to your problems and assists you in devising effective marketing solutions to amplify your campaign results.
Some of the contacts in their list include the following specialties.
Physicians
Pharmacists
Dentists
Medical service facilities
Nurses
6. InfoClutch
When you think of opportunities in the technological domain, it is difficult not to think about InfoClutch. The renowned contact database provider is known for collecting technology-specific email lists with a particular emphasis on each technology.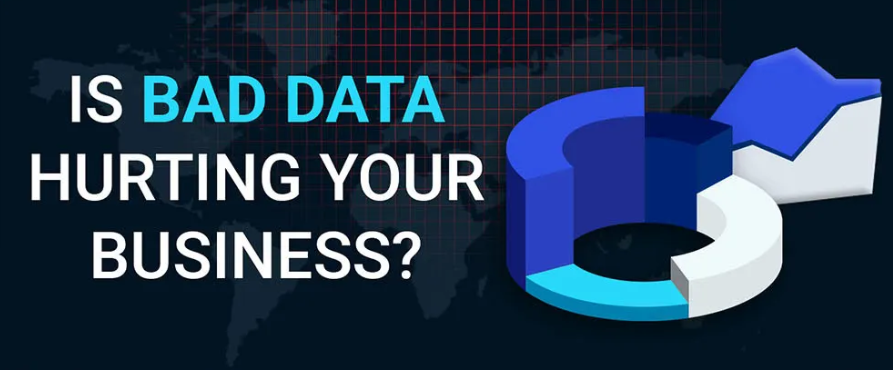 Source: InfoClutch
Some of the other email lists offered by the company are as follows.
C-level executives email lists
Real estate email lists
Oil and gas industry email lists
Medical email lists
Furthermore, InfoClutch presents a seamless way to conduct geo-targeted campaigns with region-focused email lists. Whether you want to expand your reach outside North America or target a particular area in Asia, InfoClutch can customize its solutions accordingly.
Here are some of the other features of the platform.
Presence of over 150 data experts and technology enthusiasts to procure insights from raw, unintelligible data
Extensive reach among various enterprises like IBM, Oracle and Capgemini
Over 70 million B2B records with constant updates and new contacts periodically
Customized email lists according to explicit business requirements
7. ZoomInfo
Supplementing its position as one of the most renowned names, ZoomInfo is synonymous with providing a mix of software and data to ease the identification of prospects. It connects you with valuable buyers worldwide, and comprises a trusted client base of industry giants like PayPal and Unilever.
The platform incorporates flexible options for businesses to concentrate on multiple aspects.
The SalesOS focuses on providing comprehensive intelligence pertaining to prospects to boost sales efforts and increase revenue
The MarketingOS is an attractive option for in-house marketing teams, and grants the relevant tools and insights to convert leads into buyers and accelerate the ROI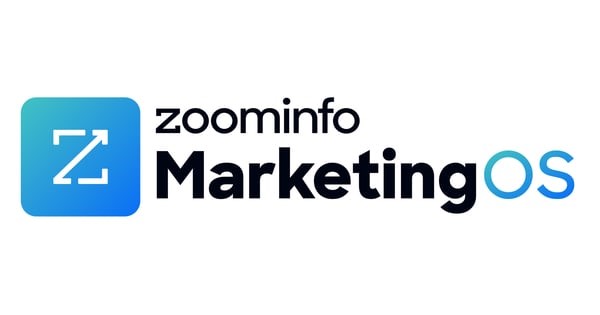 Source: g2
ZoomInfo is also infamous for easing multi-channel marketing campaigns with the option to assess and record interactions with the chorus feature. Additionally, businesses can also leverage the data-powered engagement tool, engage, to facilitate direct contact with interested users and increase conversions.
8. LeadsPlease
While LeadsPlease is synonymous with customized email lists and databases precisely similar to the other names on the lists, it is available at a more competitive cost. The platform offers targeted email lists at a standard rate of $195 per 1000 emails. Furthermore, the email lists comprise factual information periodically updated to prevent redundancy.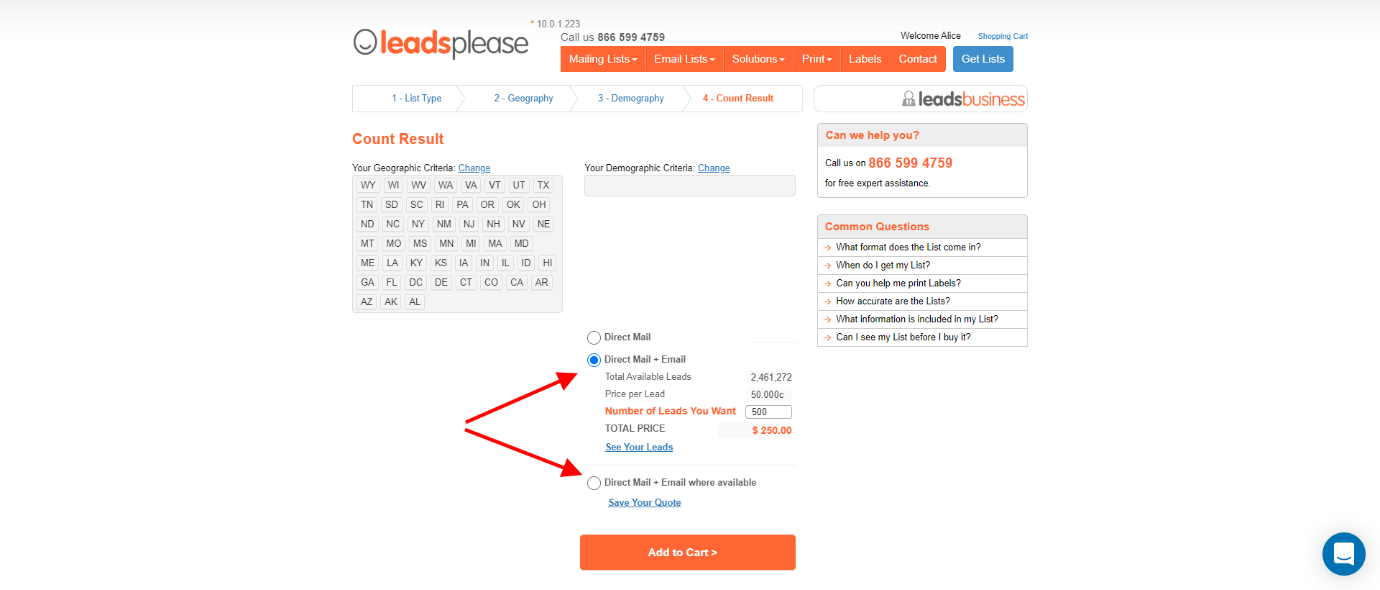 Source: leadsplease
Awarded the 'Best List Broker' by business.com, LeadsPlease prides itself on over a thousand satisfied clients. Additionally, the platform offers the following benefits.
Complete data privacy regulation with opt-in contacts details
In-house email experts to solve queries rapidly
A prior-made database is provided in organized excel and CSV files to promote readability
Additionally, you gain unlimited access to a comprehensive data repository to conduct marketing campaigns at a comparatively low price.
9. Direct Mail
Boasting regular updates every month, Direct Mail offers an exhaustive email list with information from over 16 million businesses. The database is full of interested prospects eager to interact and engage.
Direct Mail offers you the advantage of performing an in-depth analysis of each prospect with over 30 search selections. Better identification translates into better-personalized campaigns and allows you to quickly group businesses into countable categories.
Source: Direct Mail
Here are some features of Direct Mail.
Assistance with effective marketing campaigns to boost ROI
Geo-targeted campaigns with extensive segmentations
The platform also offers mailing lists for direct marketing campaigns to facilitate a link with prospects and improve conversions.
10. Apollo.io
With a data repository of over 250 million verified contacts, Apollo.io caters to 60 million B2B businesses searching for reliable prospects in the market. The platform offers a consolidated intelligence and engagement platform to ease the process of securing marketing insights and reach out to several interested users worldwide.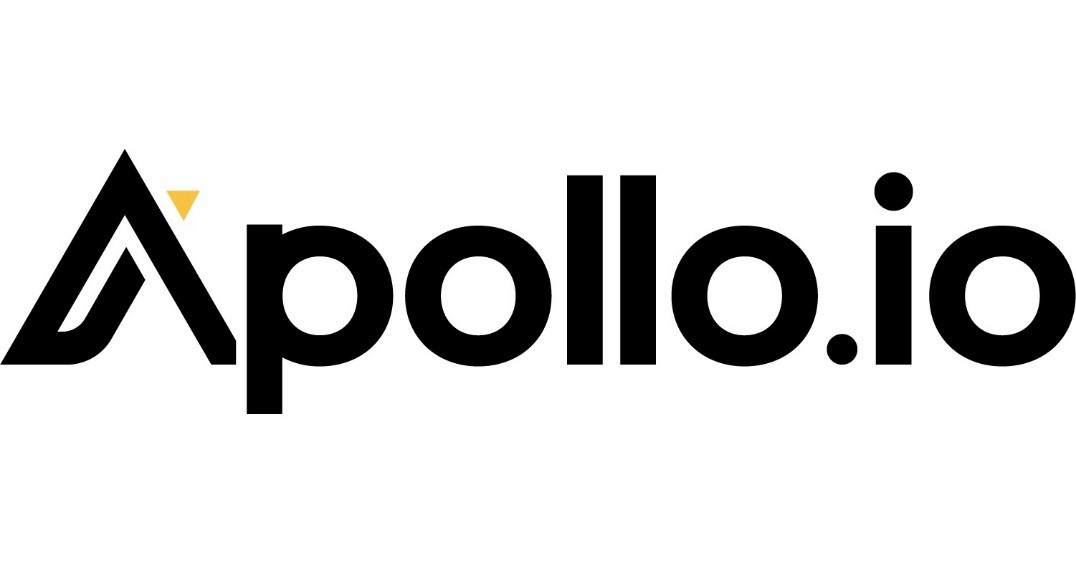 Source: prweb
What differentiates Apollo.io from other names on the list are their flexible pricing plans. Businesses can choose to pay strictly as per their requirement and reap the benefits of the intuitive database.
Some of the other features of Apollo.io include the following.
Constantly refreshed data to present a list of accurate leads
Option to integrate into existing company infrastructure
Inclusion of split tests and market analytics to power campaigns
Presence of over 200 data points to simplify identification
11. Data Axle USA
At Data Axle USA, the emphasis is on helping you determine your ideal client profile with definitive insights into each prospect. The wide selections in the email lists ease the classification of clients into multiple groups to carry out personalized mass campaigns.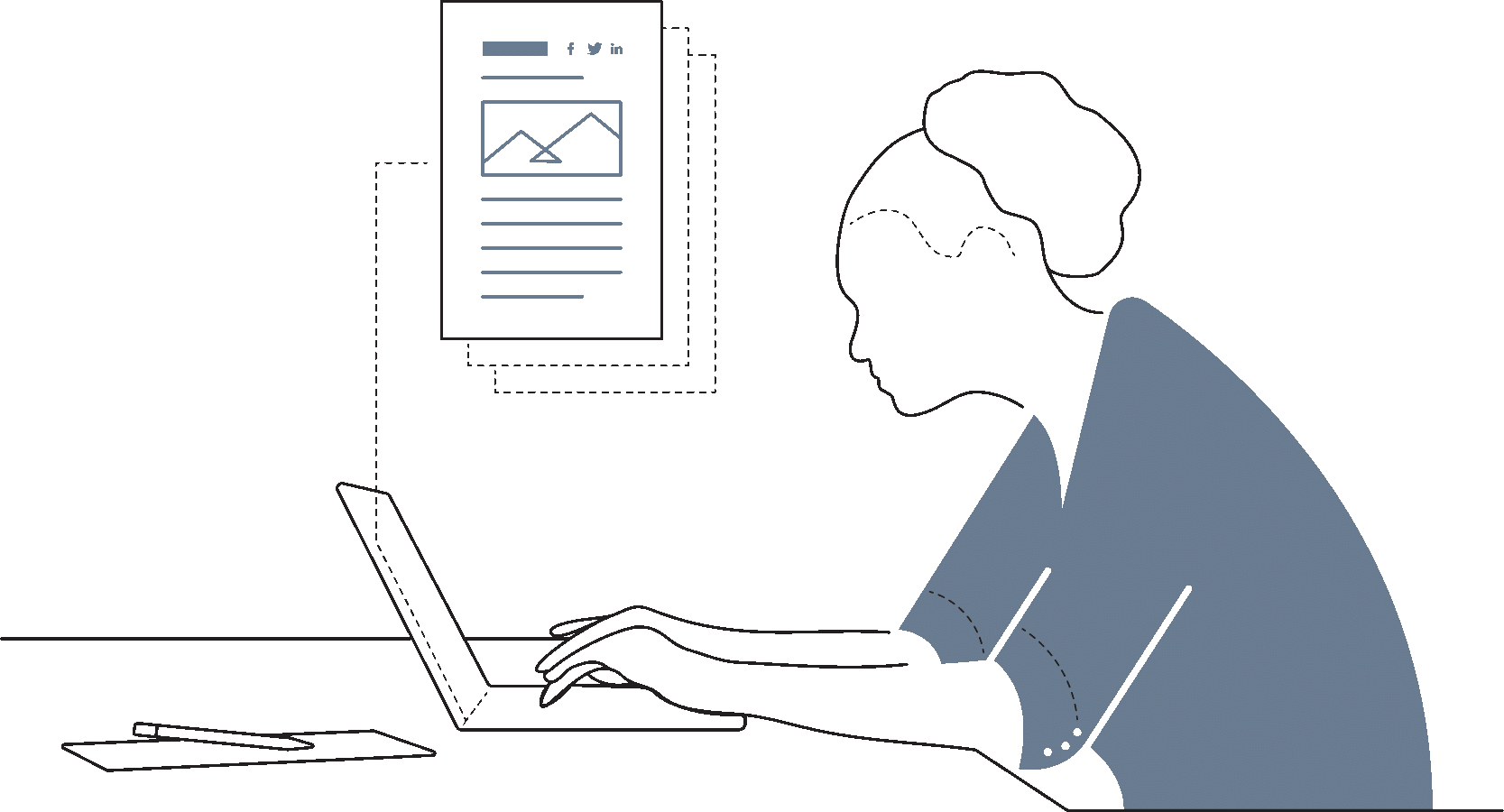 Source: Data Axle Usa
The company promises the following benefits.
Experienced experts to assist you during every step to amplify client acquisition
More than 14 million verified email addresses of businesses worldwide
Multi-channel marketing campaigns with optimizations according to the device
Periodic alterations to the email list to eliminate irrelevant contacts and keep it updated
Additionally, Data Axle USA aids you in tracking email open and click rates to understand what entices prospects. This can familiarize you with consistent problems in the content of marketing emails and rectify them to improve the response rate.
12. Cloudlead
Relying on a hybrid model, Cloudlead leverages machine and human intelligence to present accurate information about business prospects. The software also verifies existing email addresses and gathers data on each client's preferred mode of communication.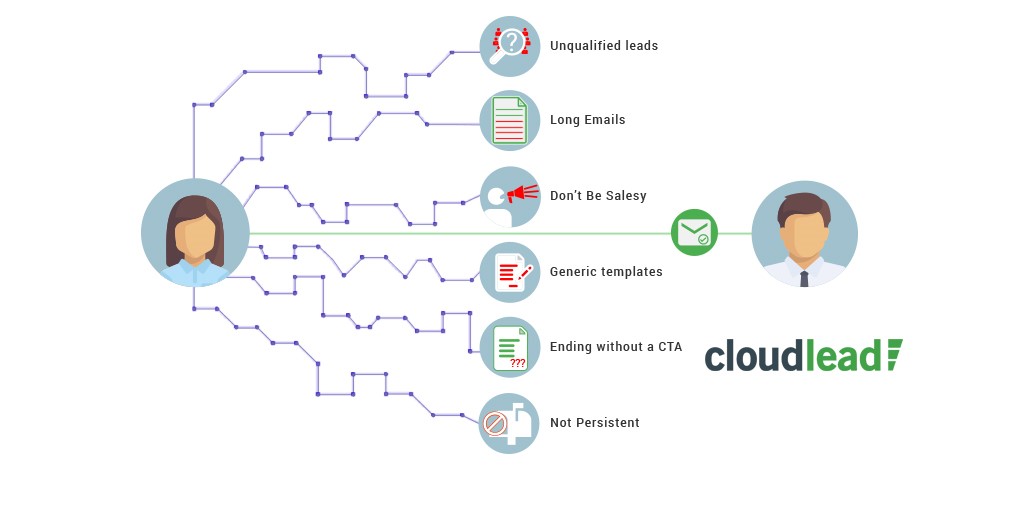 Source: Cloudlead
Detecting your ideal client profile is easier than ever with data-driven insights to boost your marketing campaigns. Cloudlead connects you with well-established leads with authentic email addresses to ensure the effective allocation of resources.
13. Adapt
Adapt distinguishes itself from the competition by providing an assurance of sales acceleration, possible with the intelligent algorithm comprised in the software. It offers an opportunity to uncover ideal buyer persona and drive targeted marketing campaigns to convert prospects into buyers.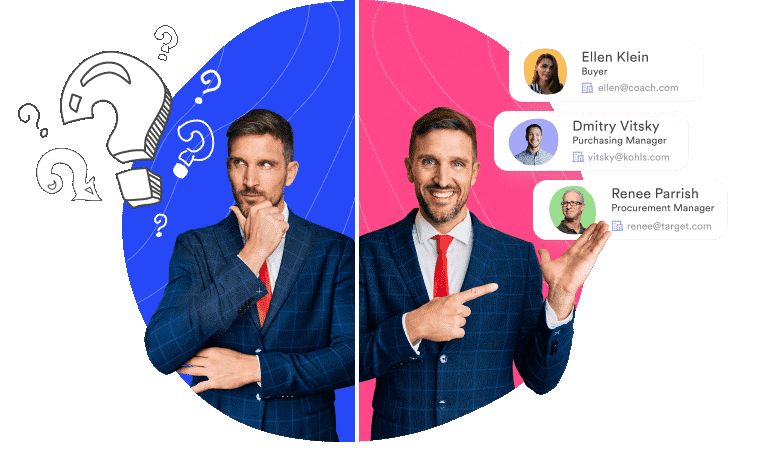 Source: Adapt
With a consolidated platform, businesses can easily track contact information, email addresses and mailing addresses to boost their outreach efforts.
Additionally, here are the other benefits associated with Adapt.
Provides a look into account insights to enhance deliverability and engagement
Roster of more than 61 million verified contacts for accurate targeting
Flexibility to reach prospects through multiple channels to reduce cold leads
Extensive segments to understand the persona of the prospects and drive personalized campaigns'
Why Outsource Email Lists for Lead Generation?
In a market where nearly 91% of B2B marketers stress the importance of lead generation, the process is not a luxury. It is the most crucial step of B2B marketing and can be challenging, especially with the limited number of prospects in the B2B landscape.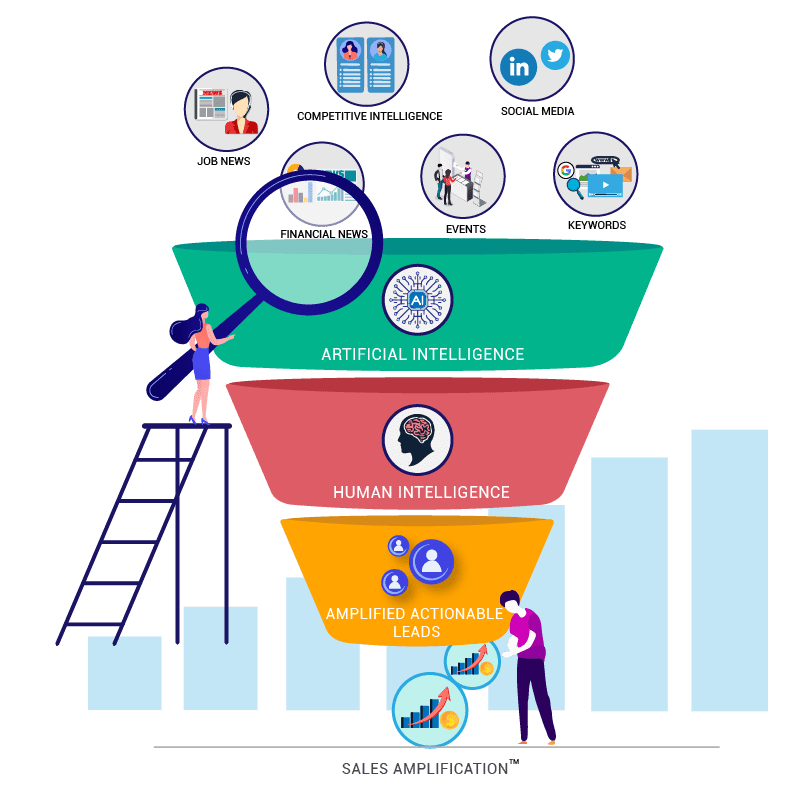 Source: Medium
Acquiring a reliable database for lead generation consumes extensive company resources. Email is the most interactive and widespread use of communication, preferred by an estimated 72% of prospects in B2B.
Here are some reasons why outsourced email lists are beneficial for your organization.
Outsourcing marketing database providers have the expertise and experience to generate qualified and authentic leads
Optimizes company time and resources to engage employees in more meaningful work
Acquisition of clients through multiple marketing channels
Extensively analyzed leads due to experienced in-house data expert teams
Final Thoughts
While lead generation proves to be a cumbersome process, it is not the end of the road if your business cannot allocate resources to the activity. Outsourcing has become a more common phenomenon than expected, with services like consultancy firms and digital marketing dotting the landscape.
Similarly, external agencies consist of experts who specialize in data acquisition to enhance your business's quality and frequency of leads. You can then capitalize on them by preparing and improving your marketing campaigns based on client personas and subsequent insights.
With database-offering companies increasing in number, the prices promise to turn more competitive. As a result, you can secure a robust, constantly-updated database at a lower price and leverage the information to drive successful campaigns.