Gone are the days when a formal classroom structure was considered necessary for learning. Education is no longer limited to classrooms and libraries. The implementation of smart campuses is challenging the traditional classroom learning system.
That is due to the advent of the Internet of Things (IoT), which has made it possible for students to learn anything from any location, provided that they have access to the internet.
Hence, IoT is playing the most significant role in achieving the concept of smart campuses with its innovative systems, which can provide a flexible environment for students to learn, interact and enjoy their courses. By 2025, the number of IoT-connected gadgets is estimated to exceed 75 billion.
This article will look at how IoT has played a role in creating smart university campuses and emerged as a high-priority tool.
What Does a Smart Campus Entail?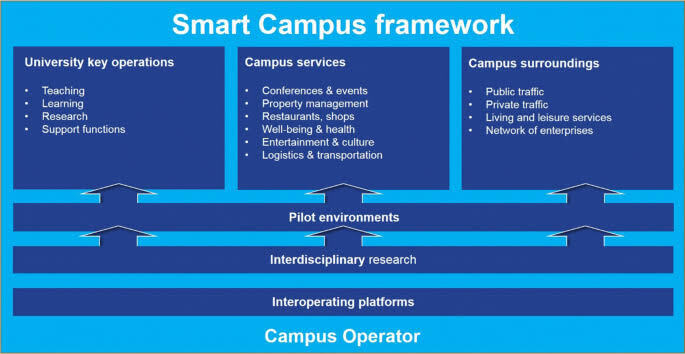 Source: Static
Like smart cities, a smart campus uses technological solutions to provide new offerings and experiences. These Internet-connected and AI-driven smart solutions can improve a variety of aspects of the instructor and student experience on campus, including:
Improving the financial aid application procedure
Student service enhancements
Decreased wait times
Avoiding mistakes in compliance
Human mistake reduction
Workflow automation
Resource and energy conservation
How Does IoT Affect Student Engagement?
Students, employees, and professors can have a more holistic campus environment when an institution creates venues where IoT technologies and individuals can interact. The experience enhances exchanges on-campus or on a virtual campus and makes them much more gratifying.
There are numerous examples of combining IoT solutions with the university environment. Southern New Hampshire University has received credit for using a 3D holographic model to teach architecture.
Rensselaer Polytechnic Institute has developed a ground-breaking and interactive method of teaching Mandarin. Students practice their Chinese dialect by interacting with robots in a simulated computer-generated urban setting.
Other colleges and universities are following the lead of shopping centers and adding information booths with anything from directions to programs to incentives. It's not only good for the planet, with no more bulletin boards covered in fliers, but it's also more exciting and relevant.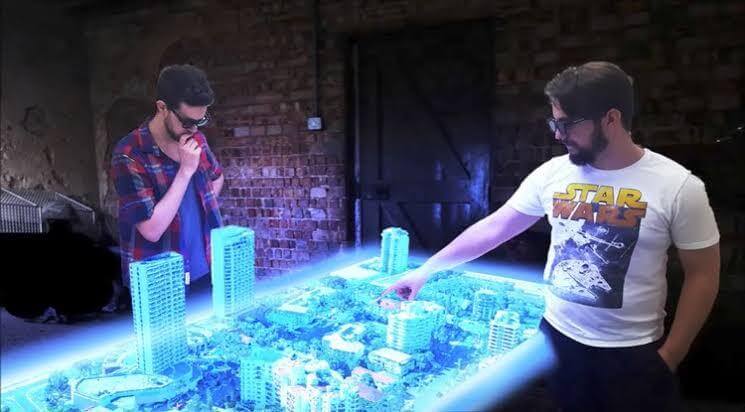 Source: Static
Influence of IoT Over Campus Operations
Integrating smart campus IoT technologies with a single platform provides a complete picture of accessible data and the ability to regulate technologies on a college campus.
For instance, if a student entered an empty facility, they would first access the smart classroom, switch on the bulbs, and possibly alter the temperature.
When a key fob is used in the classroom, the light, heat, and even surveillance cameras may instantly respond to it. That is due to the smart building's electricity, utilities, and locks being interconnected into one IoT network. This way, the institution can establish a smart building and a smart classroom encounter on their campus.
As an example, Arizona State University has recently installed smart sensors that use IoT data to inform the administration about energy use at its $300 million football arena redevelopment.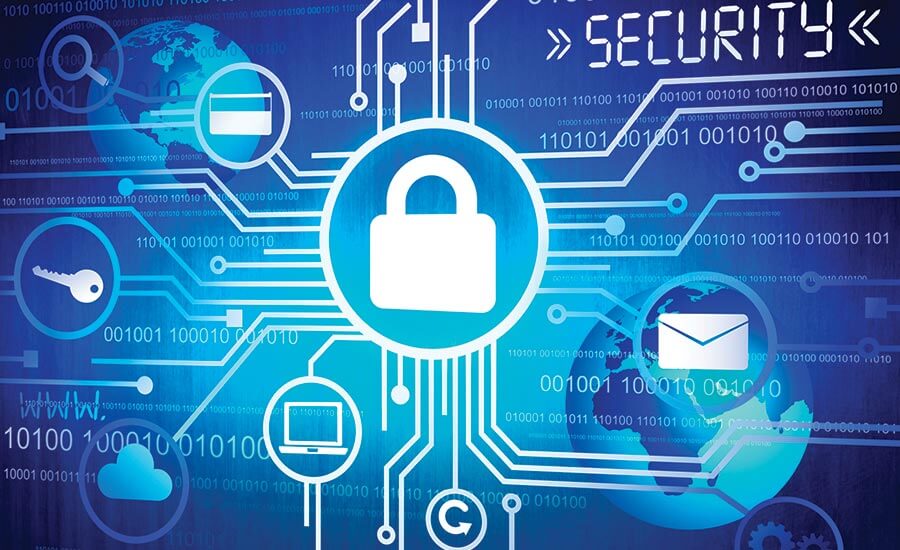 Source: SecurityMagazine
IoT and Campus Security
College security staff have faced several issues in the last few years, including implementing mask rules and social distance, keeping faculty and students safe, screening admission to classrooms and facilities, and supervising public health during numerous on-campus events.
These issues were solved once the universities started using IoT. With this, they started to utilize emergency alert technologies to keep societies informed of constantly evolving safety guidelines by substituting physical buttons with touchless digital access control alternatives.
Moreover, smart campus IoT technology has emerged as a potential alternative for enhancing and assimilating video surveillance mechanisms with heat sensors to monitor human behavior in smart classrooms or smart buildings.
How Can IoT Technology Help Universities Modernize?
A smart campus allows institutions to stand out from the crowd by facilitating efficient practices and eliminating inefficient transactional operations. The following are some applications of smart campus technologies.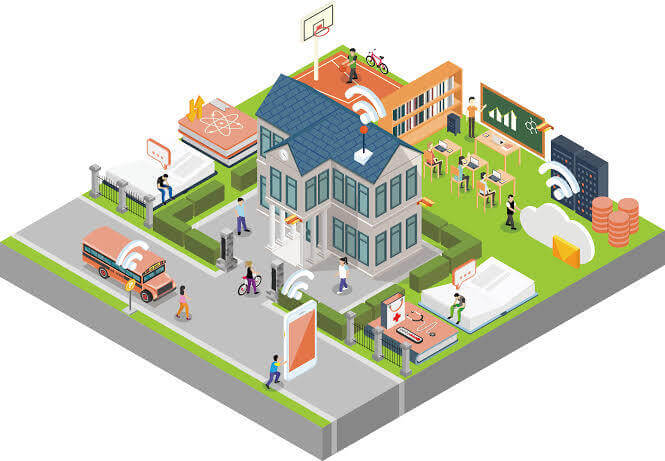 Source: Static
i). Creating Smart University Campuses
Each college campus can resemble a miniature smart city with its facilities and public places linked to the internet. Using wireless sensor systems, a variety of applications can assist in the management of these venues:
Linking campus gardens or starting an organic agricultural garden to track rainfall patterns and crop growth so that plants are watered only when needed
Establishing an air quality control network at several locations across campus. It will help manage pollution levels and limit traffic when pollution concentrations are high
Measuring noise levels in various settings to determine the areas where the most saturation occurs. That is useful because high noise levels might impede teaching and cohabitation on campus
Employing radar equipment to maximize the use of parking areas by detecting when and where there are available spaces. Universities may even be able to generate additional revenue for those places that are uninhabited, which may be beneficial
The expansion of electric vehicles is already a reality, necessitating the presence of charging stations. Universities can deploy monitoring systems to track the utilization of those places that support a sensible use of such recharging parking areas for enhanced efficiency
Lastly, universities can use the recognition mechanism of Bluetooth equipment for mobile phones and hands-free automotive gadgets to detect the volume of vehicles and pedestrians. Knowing the usage level of various places is very beneficial for adjusting campus services to individuals' usage habits and patterns
ii). Creating a Smart IoT Lab
This entails supplying testing equipment in electronics labs to enable students to construct experimental projects.
Institutions may link all smart campus initiatives to the IoT laboratory and set up monitoring and management points to visualize information from the data sensor infrastructure and construct artificial intelligence-based derived solutions.
iii). Enhanced Faculty Training
Various universities are updating the curriculum of educational programs in IoT programming. Instructor training is critical for updating academic curricula to address the growing requirements of all organizations.
iv). Creating a Delivery Network Using Smart Lockers
Many universities have adopted smart lockers while developing smart university campuses. While the majority of smart lockers at colleges and universities were initially placed to aid in safe parcel delivery and return, they are now employed for purposes other than mail.
Smart lockers have numerous advantages, ranging from optimizing bookstore activities to streamlining on-campus delivery. Furthermore, a smart locker solution is simply a contactless distribution and pick-up station for documents, smartphones, keys, educational materials, move-in supplies, etc.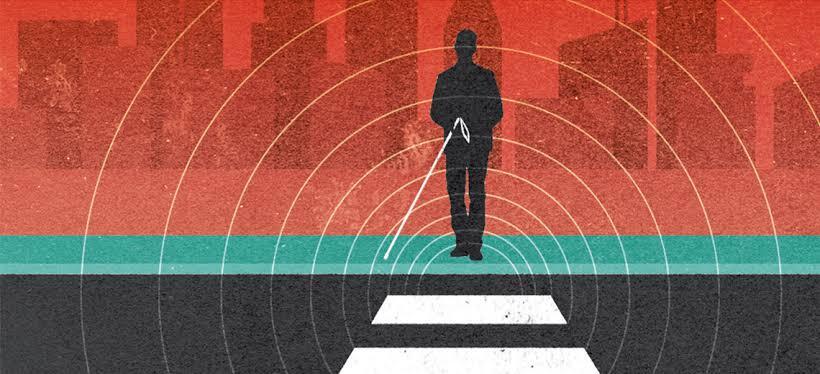 Source: Static
Smart Campus Technologies Likely to Become Popular in the Near Future
Some of the technologies used on smart campuses are very likely to be used outside, too, in the very future.
Smart paint will soon be available in a town near you! According to Ohio State University, the specialists blend paint with an oxide component recognizable using a sensor-equipped stick.
It's smart since it can give visually challenged people real-time location guidance and is ideally used to indicate risky places.
Smart lampposts, including the Hello Lamp Post, are growing in popularity. This lamppost will feature a code that you can message to get relevant data about the neighborhood, such as the closest steak house or confectionery store. Austin, Tokyo, and PSU have already erected smart lampposts.
Smart facility management is also popular since it can detect the number of individuals in a room using Wi-Fi. The system then relays this information to the HVAC system, adjusting the heating, lighting, and cooling to provide comfort while also conserving energy.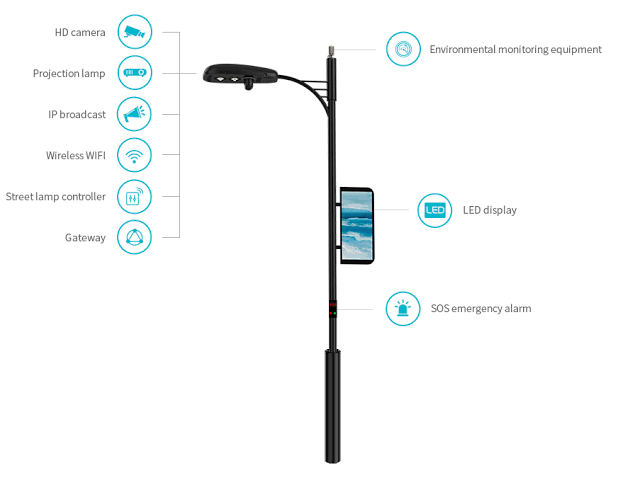 Source: Static
FAQs
1. What exactly is an IoT university?
IoT universities utilize IoT to monitor the movement of individuals in or out of facilities. This helps them adjust their HVAC solutions to keep room temperatures at ideal levels. Specific colleges are considering wearables to track students' well-being and better respond to their requirements.
2. What impact does the Internet of Things have on smart cities?
Smart cities gather and analyze data using IoT systems such as embedded devices, lighting, and meters. Cities then use these data to strengthen infrastructure, utility services, and operations, among other things.
3. What exactly are smart university campuses?
The smart campus is a new trend in which academic institutions mix technological tools with physical facilities to enhance operations, decision-making, and sustainable growth, among other things.
4. Why is it necessary to have a smart campus?
Three crucial characteristics may be improved with smart university campuses: experience, effectiveness, and learning. It can change how students research, learn and engage with an organization.
5. What is a smart classroom, and how does it work?
Smart classrooms are technology-enhanced classes that encourage possibilities for learning and teaching by combining learning technologies, such as workstations, software applications, student response techniques, assistive technologies, connectivity, and audio/visual features.
Parting Note
Some time ago, IoT technology made its way into the world of education in numerous ways. Universities and colleges are beginning to recognize the value of sophisticated technologies to better engage and instruct their students while maximizing their assets. The possibilities are endless with smart campus solutions.
The digital revolution of smart university campuses is gaining pace across the globe, and it will persist. IoT has a bright future since it is more effective and reliable than ever before.
It will be intriguing to see how its function in the education industry evolves in the years ahead. It's possible that if you don't participate in the digital transformation, your campus will fall behind.
Read Also:
Gracie Johnson is a Senior Content Writer at MyTechMag. She is an enthusiastic learner and loves to explore all the areas of technology.