Artificial intelligence (AI) has taken over the world and is ruling humankind. With a widespread presence in every corner and venture of the world, AI is offering a tremendous opportunity to every entrepreneur for scaling their strategies and output more efficiently.
The reduced costs, higher returns and holistic growth are significant reasons to consider including AI tools for startups in their day-to-day operational maneuvers. In fact, Forbes has forecasted the growth of the industrial automation market to be $395.09 billion, exhibiting a massive 9.8% CAGR.
Intrigued right?
Keep reading to know more about the leading ventures who have boosted their growth rate with AI!
What AI tools should startups consider?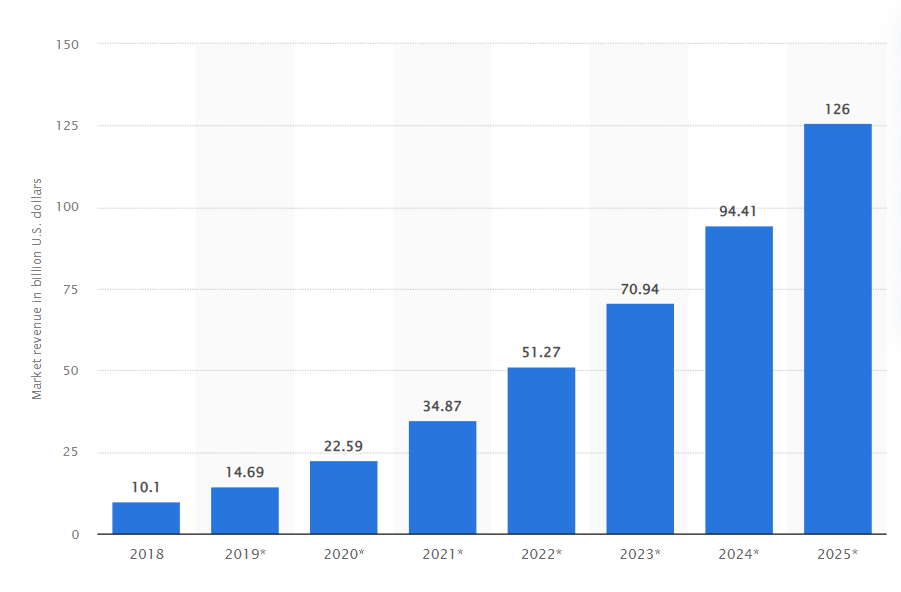 Source: Statista
Technology has become a game-changer in today's cutthroat business world. Not only does it help you in recruiting top talent, but it also assists in competing with industry leaders in a cost-friendly manner. However, this does not mean that AI has reached its limit in serving business needs.
According to Oxford Economy, using automation in the manufacturing sector can yield $4.9 trillion every year by 2030. Even Mckinsey is of the opinion that automating various tasks will boost productivity growth to 1.4% annually.
So, if you are on a quest to streamline things, here are the top AI tools for startups you can't miss:
1. Designs.ai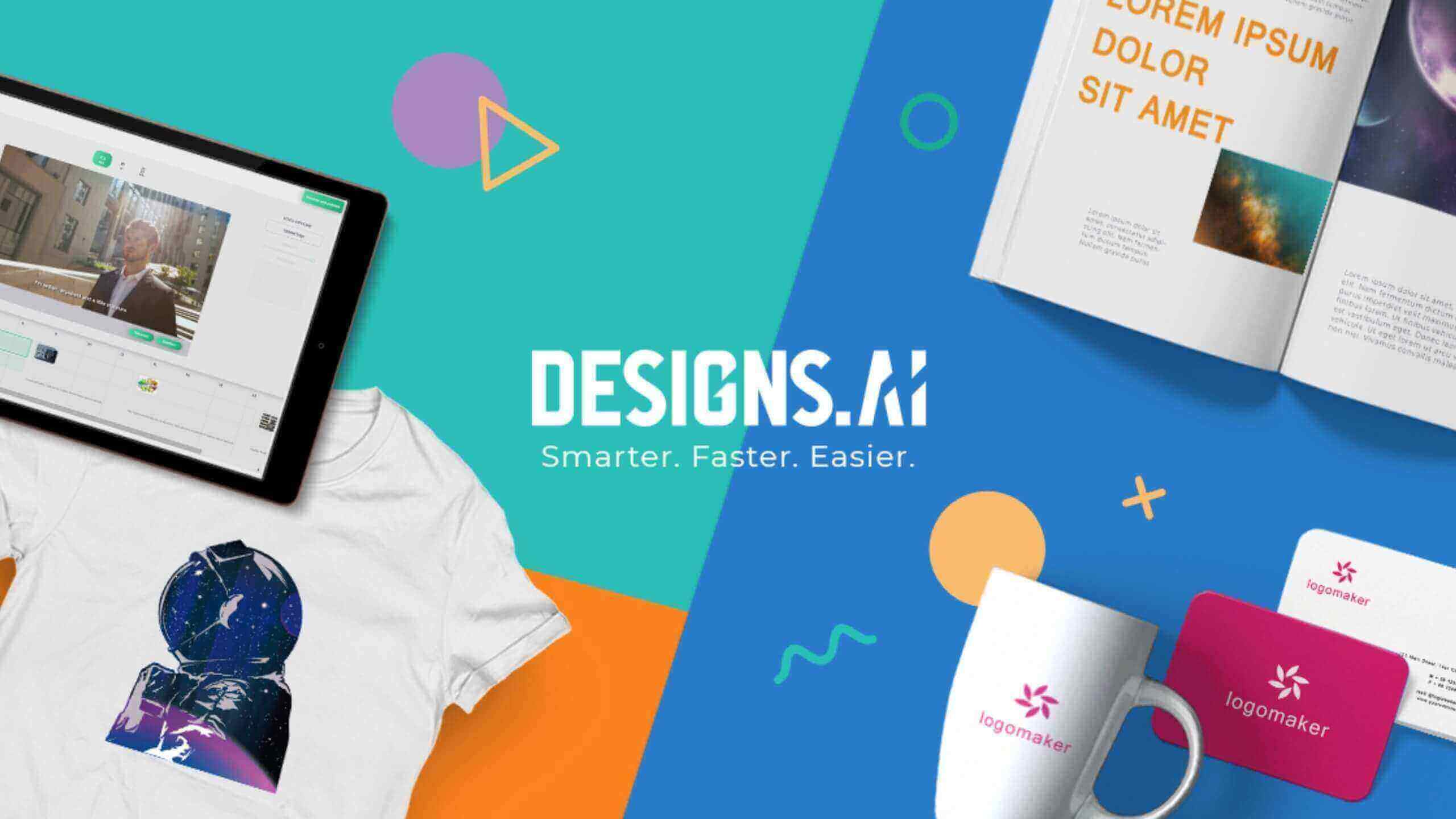 Source: Design.ai
If you're new in the business world, you need a memorable face, i.e., your logo. Instead of rummaging through different ideas, spending hours brainstorming and creating the first draft, Design.ai makes designing easy. With advanced AI, it analyzes the brand information and simultaneously generates thousands of creatives within seconds.
The intuitive AI will also assist you in the process of brand identity creation by offering template suggestions.
2. Zendesk
Every business requires fantastic customer relations if they want to be in the profit-making field. Zendesk makes the task easy for you by offering a CRM platform to organize your consumer data more strategically. It's one of the best AI tools for startups who struggle with collaborating and troubleshooting in sync with the customer and staff.
Case Study: Uber
With the objective of streamlining the driver onboarding process, Uber collaborated with Zendesk. Not only does the widget provide quick document upload to thousands of drivers, but it also ensures physical location connectivity for in-person support.
3. Zoho Zia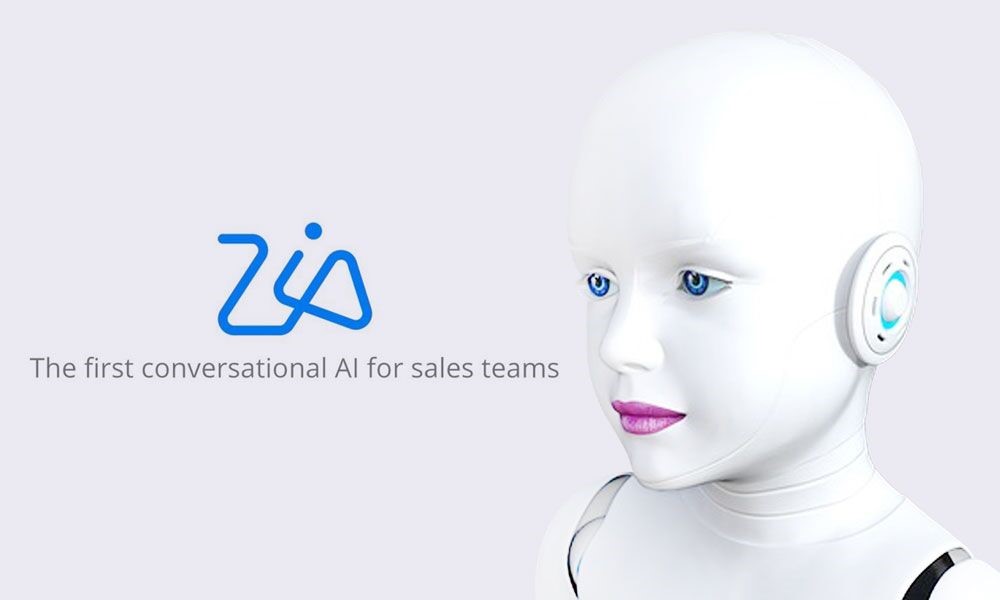 Source: Boostedcrm
Customer behavior analysis is just what you need to build your marketing plans better. With Zoho Zia as the conversational virtual sales assistant, you can effortlessly collect, segment, and analyze massive amounts of data all in one platform. Additionally, it also lets you create stronger consumer relations by showing predictive recommendations as per the recent trends.
Case Study: Amazon India
This international venture has taken help from Zoho to organize their database for sellers on the platform. Zoho Zia embedded in Zoho CRM is one of the features that has assisted the organization in optimizing its workflow with retailers across the country.
4. Dataiku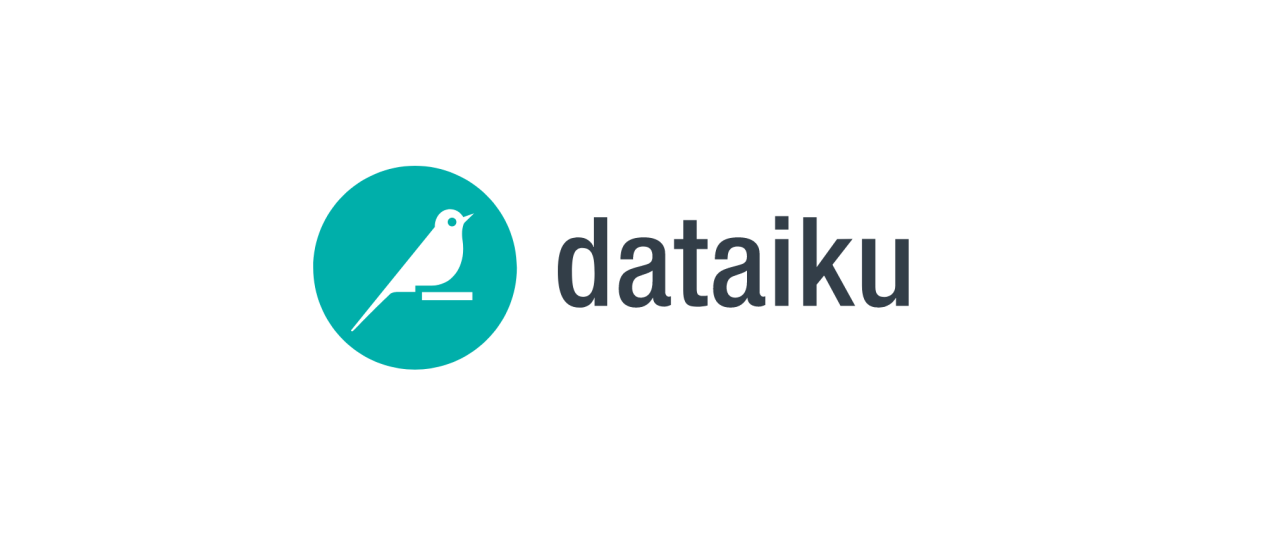 Source: Cmotions
Do you want a customized solution for your unique business?
Dataiku helps you with precisely that! It lets you create your personal AI solutions to specifically suit your needs. With training, sandboxes and toolboxes available on their platform, any tech-savvy entrepreneur can create an application.
Case Study: Unilever
With more than 2.5 billion using Unilever products, it became challenging to analyze massive datasets of consumer feedback and drive futuristic decision-making. With Dataiku as their data science tool partner, the company has curated an end-to-end industrialized scalable solution for analyzing information in their sales tunnel.
5. H2O.ai
This is one of the most recognized AI tools for startups that you need to optimize your machine learning workflow. This platform lets the developers import the algorithms for a variety of uses. From accessing top-notch analytics to creating models for predictive analysis, H2O helps you with all.
Case Study: Beeswax
The digital advertising company used H2O to optimize ad campaigns through a machine learning system. They build the real-time low latency application using H2O's database. It not only improved the latency percentage but also increased the throughput.
6. Eightfold

Source: Eightfold
Based out of Santa Clara in California, the company leverages AI power to construct striking HR-based products. From finding the best talent to retaining your efficient players, the tool provides a range of services for you to begin your startup journey.
The methodologies used by the brand are far from conventional too. The organization looped in Metadata to generate quality leads and has successfully converted them to gain more revenue.
7. Viz.ai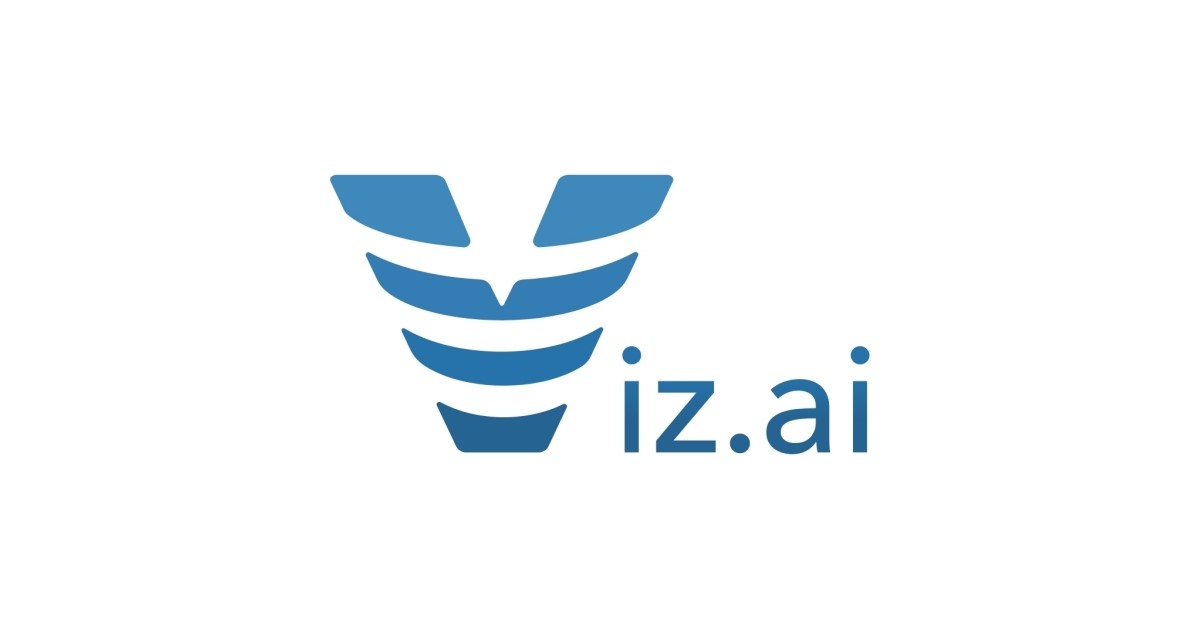 Source: Businesswire
As the human population continues to grow rapidly, it becomes daunting for healthcare facilities to juggle between diagnosis and care. But fret not as Viz.ai helps your nursing startup scale and offers improved patient access while synchronizing their medical history.
This tool enables doctors to save critical time and head straight to tending patients with accurate image analysis reports.
Case Study: Huntington Hospital
The leading stroke care facility in Los Angeles partnered with Viz.ai to facilitate seamless access to advanced care. This organization was the first in the area to utilize artificial intelligence tools to bring transformation in the healthcare of Pasadena.
8. DNSFilter

Source: Dnsfilter
When you're running a venture generating revenue and growth opportunities, security across all channels is a must-have. The constant customer interaction and client communication leaves the scope of cybersecurity threats to seep in and wreak havoc.
DNSFilter aims to help with this. It provides real-time protection to companies from phishing, malware attacks and so on. So, whether you need safe access to third-party cloud services or to identify domain-based threats, this tool will offer an instant solution.
Case Study: Lenovo LanSchool
As part of Lenovo's universal education solution, LanSchool provides classroom management software that is constantly under attack from various cyber offenders. To keep students and online schools safe, LanSchool has collaborated with DNFilter to prevent cyber threats and harmful content reach.
9. Grammarly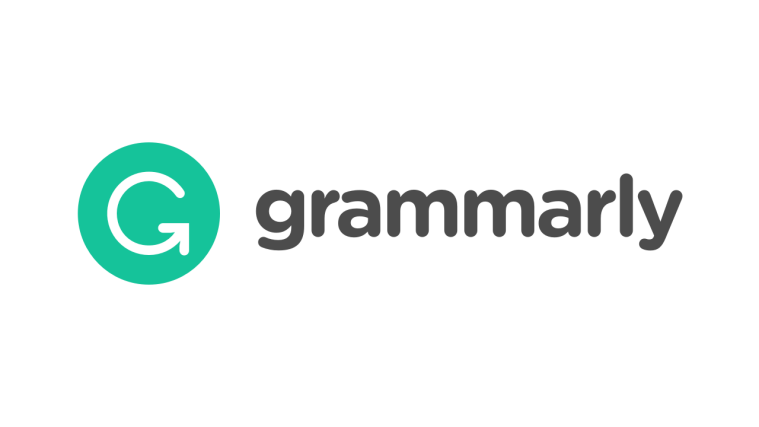 Source: PcMag
If you're into content marketing, you understand the importance of grammar and readability. However, some errors may go unnoticed no matter how much experience you carry. With AI-enabled writing assistant Grammarly, you can check your spelling, language, tone, and grammar within a few seconds.
Grammarly is one of the most affordable AI tools for startups offering digital marketing services. In addition, the long list of reputable clients, such as Cisco, Expedia, HackerOne, etc., talks about the ever-increasing demand for the program.
10. CaseText

Source: Facebook
Research is an essential yet exhaustive part of a legal startup firm. CaseText enables you to find your judgments and case material faster. Using the AI-based tool, the users can compose their brief more accurately. It offers customized analysis thereby boosting the legal research process and reducing the draft preparation time.
Case Study: Quinn Emanuel
The largest arbitration and business litigation in the world, Quinn Emanuel, turned to CaseText for relevant judgment and timely brief completion. The intuitive AI, CARA, helps the lawyers in providing case law suggestions in a user-friendly manner.
FAQs
1. What is an AI tool?
An artificial intelligence-based tool utilizes machine learning to create a simulation of human intelligence processes. These tools enable you to have diverse applications in a range of fields like real estate, medical care, customer relationship management, and more.
2. What are the top AI assistants in 2022?
One of the most important instruments to offer support in AI tools for startups is a virtual AI assistant. The most prominent options you can choose from as a professional in 2022 include:
Apple's Siri
Microsoft's Cortana
Amazon's Alexa
Google Assistant
Fyle
ELSA Speak
Socratic
Youper
3. Why are AI tools important for startup businesses?
AI tools for startups can streamline the workflow by undertaking mundane and high-efficiency tasks. Additionally, with such fierce competition, artificial intelligence technology offers a safe and sure option for new ventures to compete with the leaders of their fields. These tools also ensure reduced operational costs with their affordable features.
4. How does AI work?
AI operates by analyzing massive sets of data through created algorithms. These programs process the provided database to analyze the patterns. Upon repeated evaluations, the AI develops on its previous observation and performance to serve better with maximum resource optimization.
5. What are the advantages you gain with AI tools?
AI-powered innovations offer a range of benefits irrespective of the type of business you have. It includes:
Delegation of repetitive and mundane tasks
Increase in efficiency
Seamless and optimized workflow
Decrease in human error rate
Informed decision making
Quick market trend and customer behavior analysis
Round-the-clock availability
Conclusion
From making way for self-driving cars to easy grammar checks, AI tools for startups are all about enhancing efficiency and reducing time spent. The best part is that the technology lets you take control of critical business operations while boosting your efforts from the sidelines. Even though only 15% of the ventures currently utilize the power of artificial intelligence, more than 30% are planning to welcome it soon.
So, you can say that artificial intelligence has taken over the world to enhance its productivity and establish a level-playing field for all.