In the post-pandemic era, digital transformation is given more precedence than ever. Brands are, therefore, implementing robust ERP solutions to keep abreast with the evolving market. In fact, the worldwide ERP market is expected to make $86.30 billion by the year 2027.
Now, does your company –
Use a separate software package for its manufacturing processes and a separate package for accounting?
Personnel loses precious time entering the same data into more than one system?
Have loads and loads of spreadsheets to deal with manually?
Run an in-house system that is exposed to several risks?
If yes, then you need Enterprise Resource Planning (ERP) technology. But that can be a problem as the G2 platform showcases over 400 ERP companies fighting for attention.
Top 10 ERP Technologies to Consider in 2022
Don't fret! Compiled below are the top 10 ERP technologies for 2022 chosen based on criteria such as ease of usability, suitability for organizational sizes, integration with third-party apps, scalability, and overall performance.
1. SAP ERP – Best for All Kinds of Businesses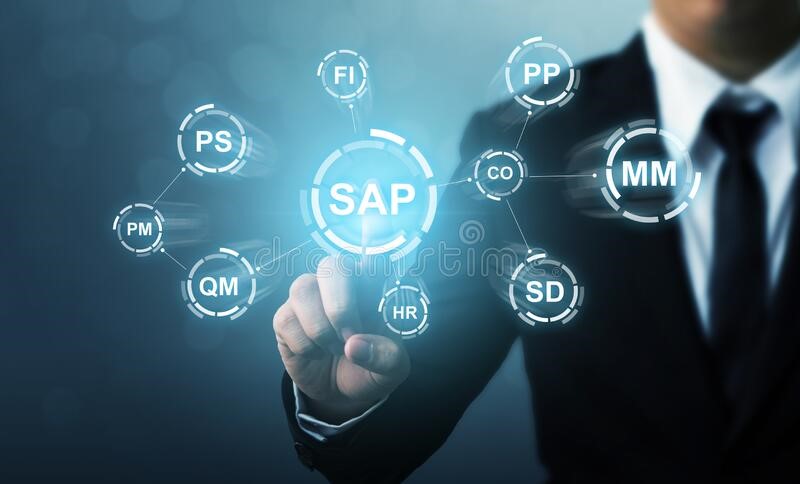 Source: Dreamstime
The German juggernaut, SAP, is also a legacy vendor, dominating the market since 1972. This ERP system's problem was convincing users of the on-premise S4/HANA to migrate to the SAP cloud.
Thankfully, with the launch of Rise – a program designed to help customers learn about cloud migration – the tide has again turned in favor of SAP. In fact, the company's CEO, Christian Klein, is expecting cloud revenue to reach a whopping $25 billion by 2025.
Both emerging players and well-established ones such as Pfizer, Phillip Morris, and Johnson & Johnson use SAP for enterprise resource planning.
With that being said, let's condense the top features of SAP ERP –
Financial management
Sales and customer management
Purchasing and inventory control
Business intelligence
Analytics and reporting
Some top reasons SAP is among the leading ERP technologies of 2022 –
Advanced Analytics using AI and ML, which reduces time-to-market
Mobile-friendly to keep track of information on-the-go
Seamless integration with QuickBooks, NetSuite, MS Dynamics, and similar software
Constant innovations and upgrades
Fewer customizations needed
Low-risk implementation methodology
Keep in mind these downsides as well –
Business re-alignment may be needed
High cost of integration
2. Microsoft Dynamics 365 – Best for Scaling through Strong CRM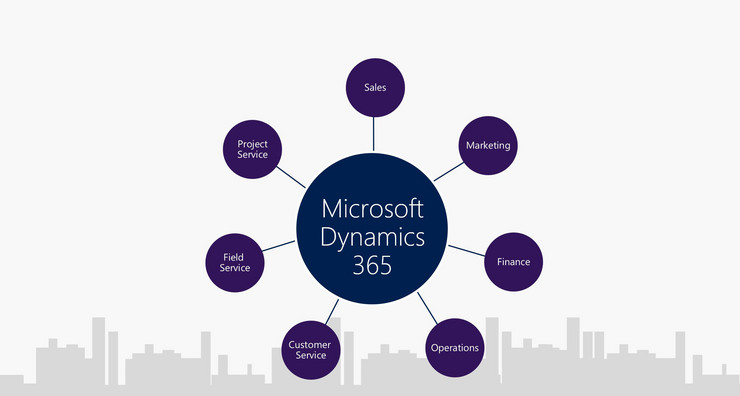 Source: Cosmoconsult
Before Dynamics, Microsoft was a household name for its Office 365 suite. Over the years, the company has successfully created a one-stop solution for all CRM + ERP needs – enter the Dynamics 365 ERP.
The MS Dynamics 365 ERP may not be suitable for all types of businesses. Just look at some of the company's top clients, and you'll get the picture – L'Oreal, Mercedes-Benz, Coca-Cola, Miami HEAT, etc.
So, what features place MS Dynamics 365 among the leading ERP technologies in 2022?
Data unification through integration with LinkedIn Sales Navigator
Personalized sales documents
Augmented predictive forecasting
Intuitive tools such as Outlook, Excel, and SharePoint to streamline workflows
Flow visualizations and snapshots for pipeline tracking and analysis
Here are the benefits of MS Dynamics 365 ERP –
Seamless integration with Zoho, Shopify, QuickBooks, etc.
Easy to access, use, and implement
Wholly customizable
Constant upgrades
Adaptable to business needs
Better customer experience
Also, take a look at some snags –
High cost of implementation and integration
Advanced features not so intuitive
Some features might be difficult to understand
3. Oracle ERP Cloud – Best for Risk Management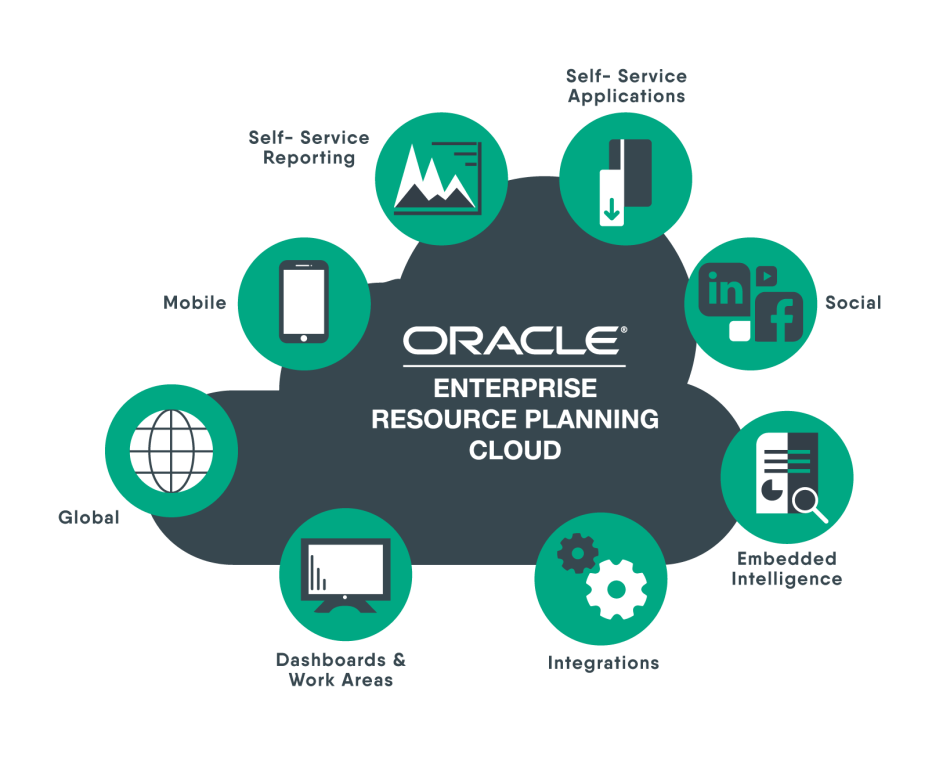 Source: Cross
Not investing in risk management is perhaps the riskiest thing a business can do, and Oracle understood this need before others. Yes, this ERP solution scores better than SAP in this area.
With top risk management features such as SoD Analytics and deep access, automated ERP configuration, AI-driven audit and fraud monitoring, etc., Oracle stands by its motto of "can't break it, can't break in."
Some of the top clients of this ERP solution include LinkedIn, Facebook, Cisco, Motorola, Arrow Electronics, and more.
Here are the top features Oracle boasts of as one of the best ERP technologies in 2022 –
Order management
Risk management, governance, and compliance
Accounting
Enterprise performance management
Revenue recognition
Procurement
The main benefits of using Oracle ERP are –
Complete business view through real-time insights into every department
Easy automation of manual processes
Enhanced collaboration
Top-class risk management
A vast range of business requirements supported with minimal configuration
Some drawbacks are as follows –
A clunky dashboard that might make navigation difficult
Lack of native connectors to other systems
4. IFS Applications ERP – Best for Project and Asset Management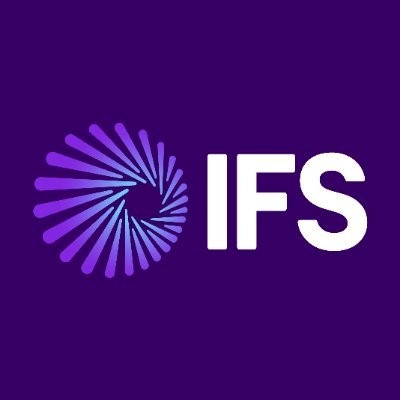 Source: Facebook
This European-based company might be a reasonably new player in the ERP market, but one that is outperforming itself with each passing year.
IFS Applications ERP is not for every business out there; neither is the company trying to be everything to everyone. The software is mainly suitable for businesses operating in the manufacturing and distribution sectors.
Features that make IFS ERP one of the most developing ERP technologies –
Sales and service
Human capital management
Project management
Supply chain and manufacturing management
Financial management
Why choose IFS ERP for your organization?
Mobile-friendly interface
Solid asset and project management capabilities
Easy integration with MS Dynamics 365, FYIsoft, etc.
Compatible with different industrial needs
There can be some drawbacks, like –
Lack of dashboard
High-volume and complex warehouse management is unavailable
5. Deltek Vision ERP – Best for Professional Services Firms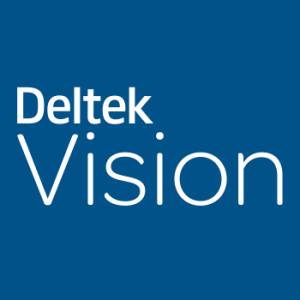 Source: Research
Efficient project management can be unnerving, as profits are directly linked to project cycles. Deltek Vision is also a highly focused ERP tool that aims at helping project managers. It offers real-time insights that help early identification of problems and easy resolution.
The solution includes a single system for tracking resource planning, project management, and financial data. This ERP solution can cater to the needs of all sizes of businesses and is available both as a cloud-based as well as an on-premise solution.
Here are some top features of the Vision ERP –
Risk, Modeling, and Schedule Quality
Resource management
Winsight analytics
Earned value management
Project visibility and control
Resource planning
What makes Vision ERP one of the top ERP technologies –
Seamless integration with various third-party apps
Project management solutions based on industry verticals
Top-class customer support
Excellent security
Here are some downsides to also consider –
Slow and time-consuming
Clunky and not-so-friendly UI
6. Acumatica ERP – Best UI in Terms of Ease of Use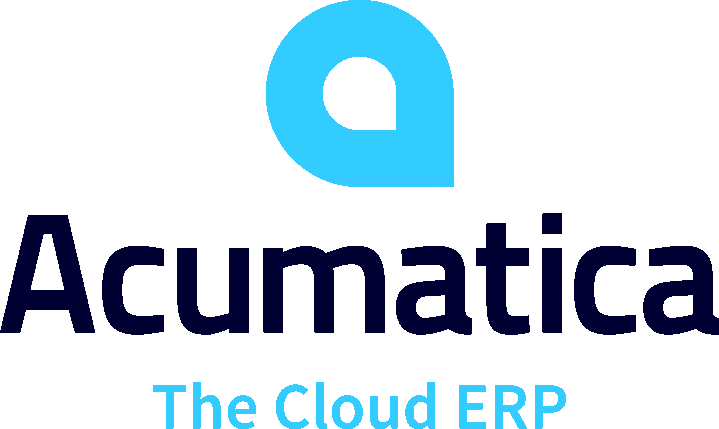 Source: Swktech
If you're looking for a cloud-based ERP solution that can be deployed in both the public and private cloud, then Acumatica should be your pick. Such a flexible deployment model has enabled the company to earn top clients such as Mozaic, Erickson International, etc.
Given the system's well-balanced features, it's important to remember that this ERP solution is best suited for small to mid-sized enterprises. As such, scalability is again a strong area for Acumatica.
Given below are the top features of the Acumatica ERP –
Financial management
Retail eCommerce
Construction and distribution
Project accounting
Field service
You should choose Acumatica because of benefits like –
UI that is easy to use and understand
Excellent scalability
Over 200 third-party app integrations
Highly customizable
Top-notch deployment versatility
Are there any downsides to this ERP? Yes –
Confusing pricing
Time-consuming and confusing implementation
7. Epicor ERP – Best for Mid-Sized Enterprises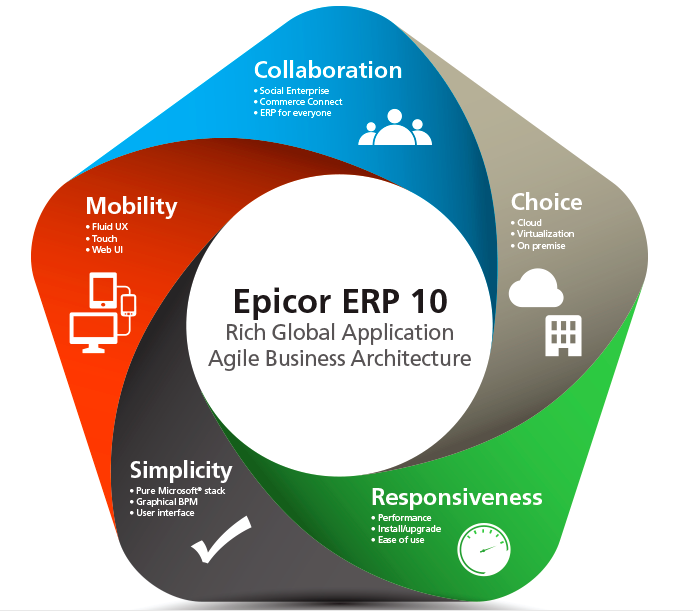 Source: Mis-c
If there is one ERP company that has narrowed down its niche to the T, it is Epicor. Focusing solely on the scalability of mid-sized or challenger-stage firms, Epicor is an end-to-end solution to their needs.
Again, though the solution is well-adjusted to various industry verticals, it fits the manufacturing sector's needs like a glove. From Make-to-Order (MTO) to mixed-mode, all requirements are covered.
Some of the top features of Epicor ERP include –
Human capital management
Production management
Project management
Supply chain management
Financial management
Planning and scheduling
Here's why Epicor made it to the list of top 10 ERP technologies for 2022 –
Deployment flexibility
Highly collaborative via modular and connected systems
Advanced analytics and IoT for real-time scalability
Mobile service management
Some cons of the software to remember –
Not designed for immense volumes of data
Complex implementation and customization
8. Sage Intacct – Best for Automation of Complex Processes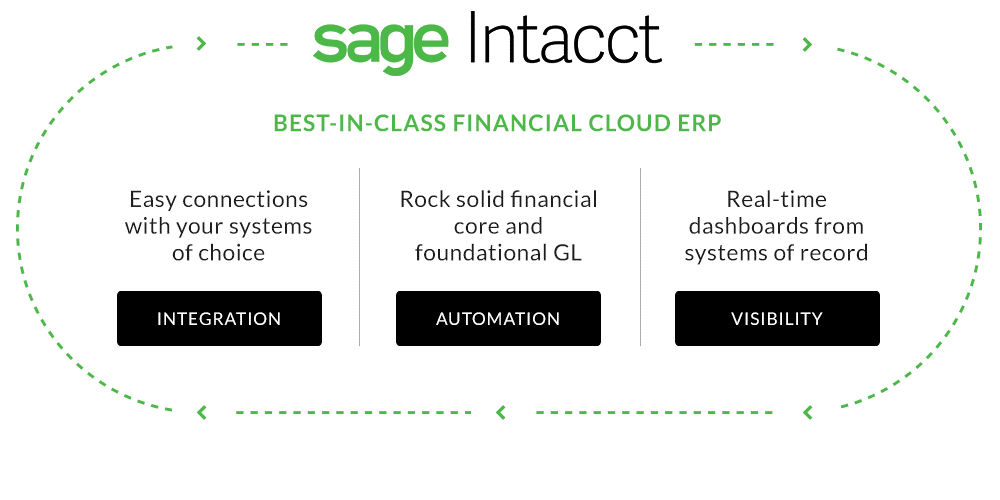 Source: Dsdinc
Sage Intacct seems to be the ERP with the most adventurous spirit. From the most basic business processes to the most complex ones, Sage Intacct boasts of taking care of them all.
In fact, the company considers itself the answer to firms wanting to outgrow entry-level solutions offered by QuickBooks and those wanting to replace the obsolete on-premise MS Dynamics system.
So, what features does it boast? Take a look –
Accounting and business processes
Live dashboards with real-time reporting
Revenue recognition
Financial management
Advanced expense and time management
Why is Sage Intacct popular as one of the top ERP technologies?
Easy to implement and use
Instant insight into business growth through 24×7 access to real-time information
Configuration capabilities that offer business flexibility
Highly scalable as per business needs
Reduced IT costs
Some cons of the software include –
Not too intuitive
High learning curve
9. Odoo ERP – Best in Terms of Operational Capabilities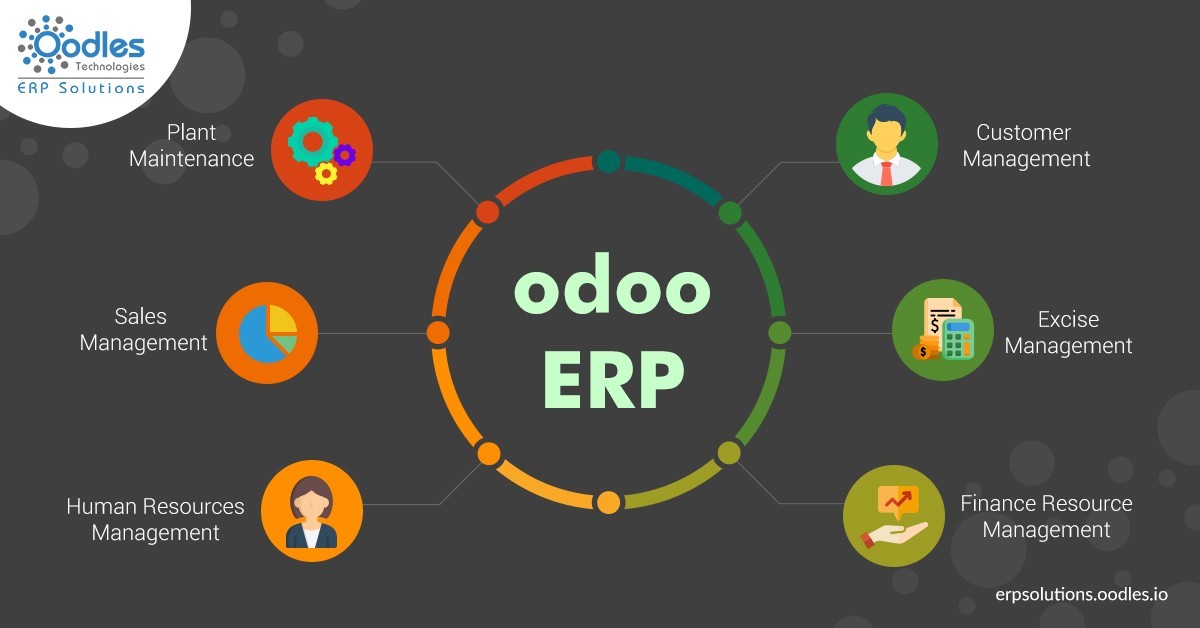 Source: Solutionsoodles
Again, a new name in the ERP space, Odoo has successfully built a global client base of over 5 million users. This open-source CRM + ERP software is suitable for small to mid-sized businesses.
Given the full range of its offerings, some top clients of the company include Pentaho, OpenBravo, Ada International, and Agile Business Group, among others.
Some key features that rank it among the top ERP technologies are –
Sales and service
Accounting
HR & payroll
Manufacturing and inventory control
Project management
Top reasons for the software's market growth include –
Cost-effective ERP software
One-stop-management solution
Constant innovations and updates
Easy to set up and use
Scalable as per the organization
There are a few snags as well –
Maintenance issues
Limited customer support
10. Infor ERP – Best for Scalable Automation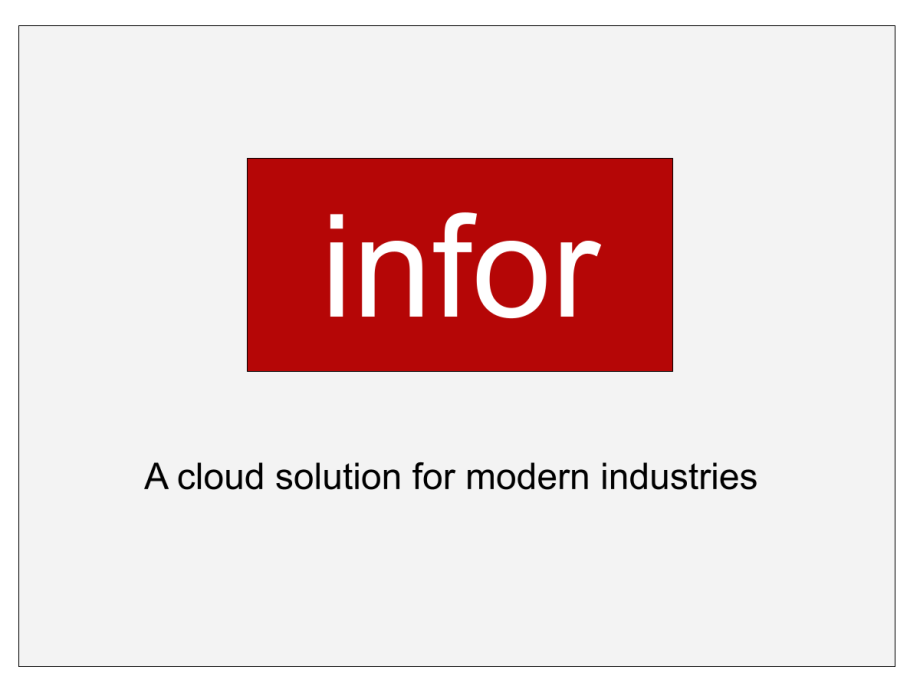 Source: Information
If you're looking for great features on a budget, then Infor ERP is among the best ERP technologies. It is best suited for the manufacturing sector, specifically for mixed-mode and discrete manufacturers. Still, it has modules that can cater to different industry verticals.
Plus, if you have never used an ERP before, Infor's interface is intuitive and comfortable enough to navigate easily. What's more, the company offers full mobile support to help you with implementation.
Some top features of Infor ERP include –
Human resource management
Manufacturing management
Inventory management
Sales management
Product technology
Succinctly putting, here are the top benefits of the software –
Top-class user experience
Enables advanced planning and scheduling
Cost-effective
Industry-specific solutions
Easily customizable
There are certain drawbacks too –
Complex due to high customization options
Limited customer support
Most Common FAQs
1. What are some of the top benefits of using ERP technologies?
In a nutshell, ERP technologies enable you to have your company at your fingertips. With total visibility, you enjoy better customer service, improved analytics and reporting, data security, shorter sales cycles, and better efficiency.
2. How can I choose the best ERP system for my business?
Start by identifying your business' current weaknesses and the goals for implementing an ERP solution. Once done, research and compare vendors serving your particular industry, ERP needs, etc. For this, look into the history and client base of the vendor.
Set up demos from each of the selected vendors, and finally, check the pricing and implementation policies (the features mentioned above, pros, and cons will help you understand the drift!).
3. Are there any risks involved with ERP technologies?
Some risks could include not choosing the right ERP solution for your business, insufficient staff training, lack of proper technical infrastructure, and unavailability of team leaders.
Let's Wrap Up!
So there you have it; a massive zoom-in to the top 10 ERP technologies for 2022 and each of their salient features. The best part of the above listicle is that the featured ERP software's benefits span company sizes, industry verticals, organizational needs, etc.
In a nutshell, you should be able to find the ERP solution that is a bang for the buck for your business's unique requirements.