Every outcome at an organization is derived from a set of activities coordinated by a workforce. Even the simplest of tasks like hiring a new associate, processing vacation requests, and sales orders follow a particular pattern. This is workflow. More concretely, "A Workflow is defined as a sequence of tasks that processes data through a specific path."
Every organization has a set of tried and tested repeatable steps that lets them reach the same goal. This workflow not only saves time but also efficiently ensures quality outcomes. Managing this workflow through the creation, documentation, monitoring, and refining processes is known as workflow management.
You could be a team manager, a project lead, or even the CEO; workflow management is one skill you need to have in your bag. This will help you manage assignments and teams while ensuring maximum efficiency with minimal errors.
Read this case study to understand the importance of workflow management.
How Does a Workflow Work in a Real Setup?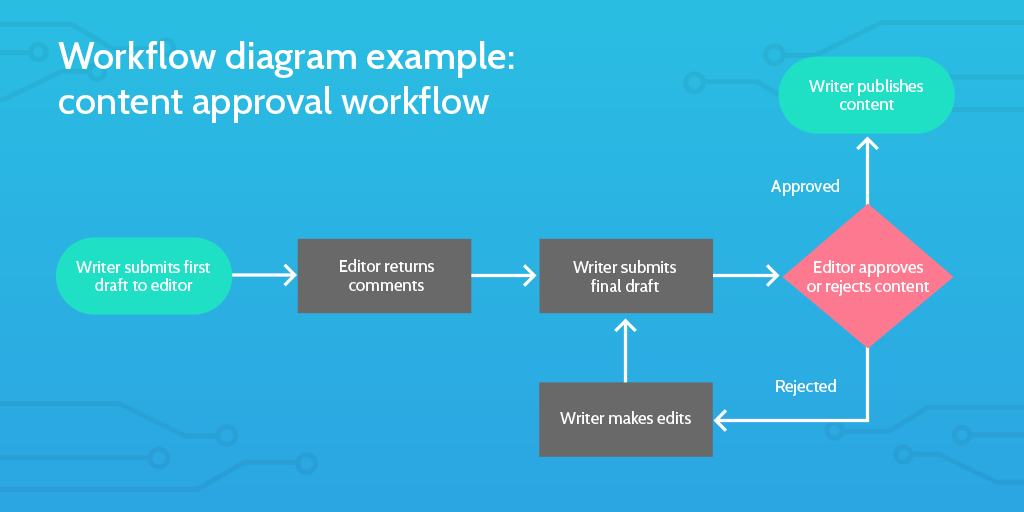 Source: WP
Consider the example of a writer. The writer will first need to be prompted by the manager about their task. This initiates a workflow. The writer then follows a set of steps before the content is published.
The writer submits their first draft to the editor. The editor then suggests changes, and the writer incorporates the feedback. Then the writer submits the final draft. The work is then published or rejected according to the editor's decisions. This is an example of a workflow.
Steps in a Workflow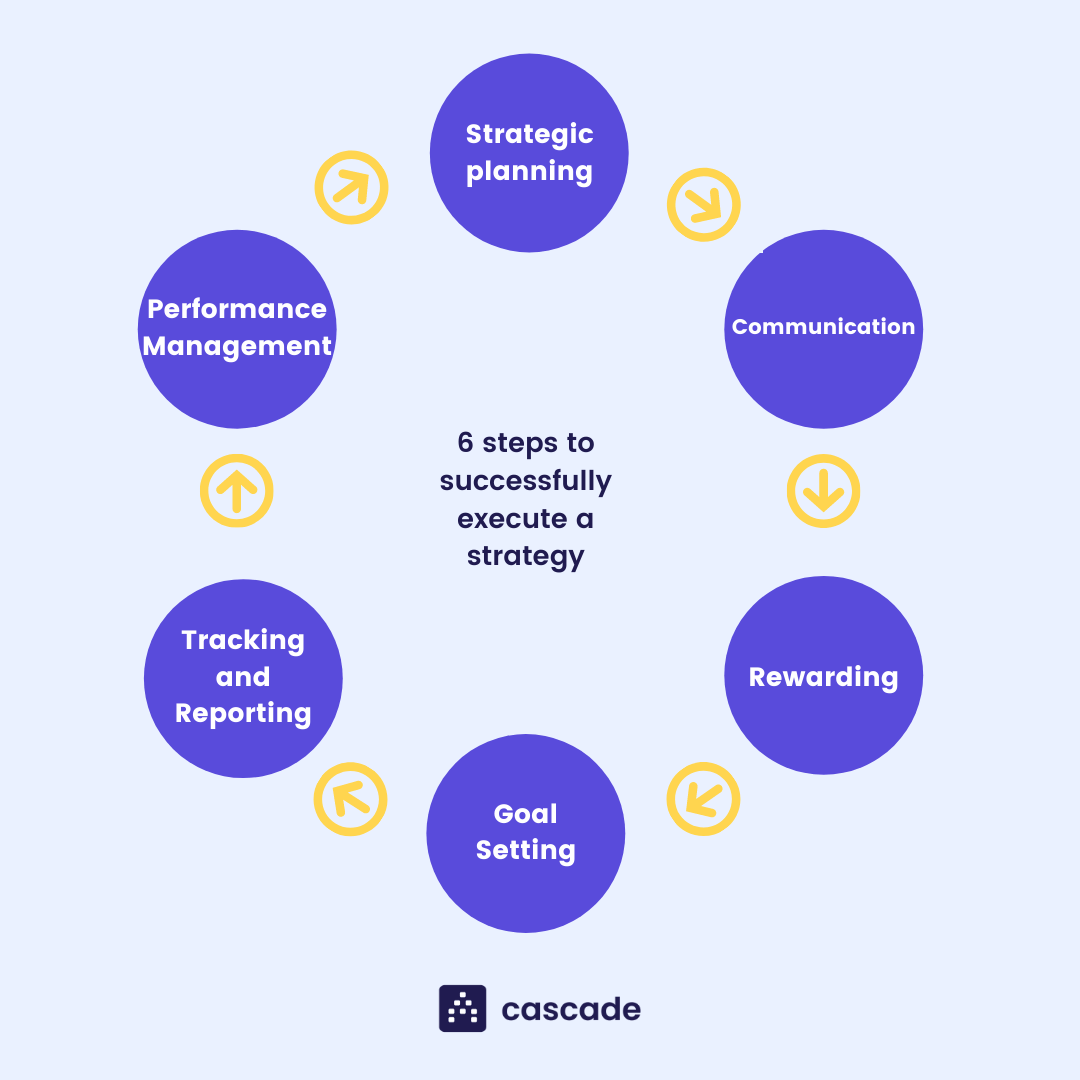 Source: Cascade
Any effective workflow goes through 3 different stages-
i). Planning
The planning process includes ideation and information gathering. The workflow begins from the process where a request is taken and goes on until the desired outcome is derived. Once the request is taken, you must start prioritizing tasks and allocating resources.
A lot of information gathering goes on behind the scenes as well. This stage will include communication and goal setting before executing the next steps.
ii). Execution
Once you have the necessary information and resources, you can start executing your plan. This would require you to develop a proper process that will ensure a positive outcome in the end. Review this process with your colleagues and test it to track its progress.
Remember that any plan might seem perfect on paper but not so much when used. You can face several problems during execution that you may not have predicted during your planning sessions.
iii). Review
This is where you review your strategy, send it for approval and make detailed reports. Track key metrics and run comparative analysis to gain accurate results. Analyze the workflow for any faults and make amendments to performance management.
Problems That Can Arise in Your Workflow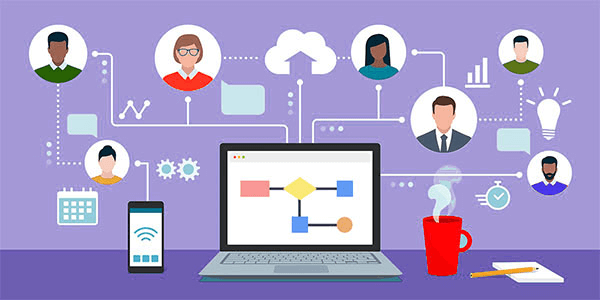 Source: Docsvault
Any problems in your workflow can cause a domino effect in your business that will lead to only one outcome- failure. You need to be aware of the problems and solutions to manage your workflow effectively. Thankfully, these problems are relatively easy to spot.
Gaps in your communication system can cause you huge losses. 31% of companies say that miscommunications about project objectives are the number one reason why projects fail. It causes the employees to work long hours on reworks caused by communication gaps. Such reworks can take about 50% of their time.
Skipping essential steps can be another reason. You might have a proper workflow in place, but it doesn't help if you don't follow it through. People might take certain steps for granted or just assume the outcome and move on to the next one. This calls for an arrangement like a checklist ensuring every step is followed.
Approximately 46% of team leaders say hitting project deadlines is their biggest problem. This is because of inaccurate time estimates. If you don't set realistic timelines, no one will follow through. You'll end up with an unsatisfied and burnt-out workforce trying to reach unrealistic targets.
These are just a few examples of problems in your workflow. If you use tried and tested workflows and make room for revisions, your workflow will be easily manageable. Next, we'll look at a few tools to help you manage your workflow efficiently.
How to Manage Your Workflow Efficiently?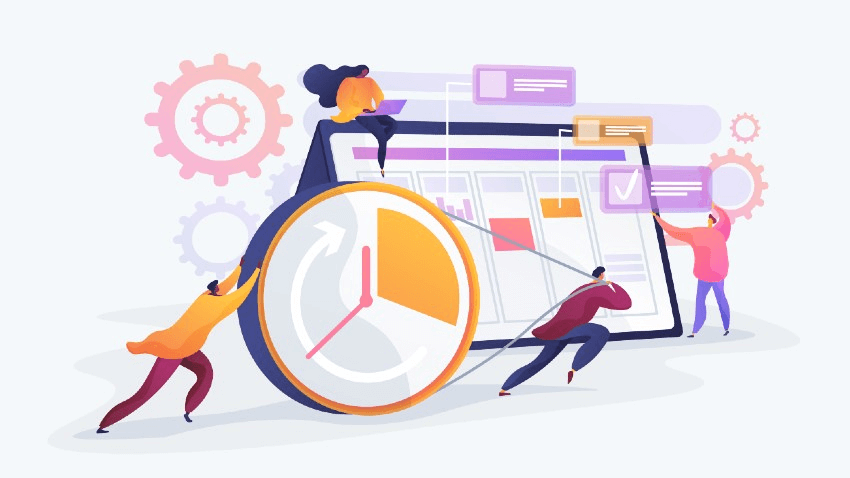 Source: Cflowapps
An efficient workflow can help employees devote their time to producing high-quality results. It ensures good productivity, time management, resource allocation and performance. It might require some initial investment in the form of time and money, but it proves to be sustainable in the long run. The below list mentions a few basic but helpful methods to improve workflow.
Automate Repeatable Processes
Technological interventions like robotic process automation, artificial intelligence, CRM, and machine learning help automate your workflow processes. You don't need to waste your workforce on the simplest of tasks like documentation, confirmation and communication. Automation systems can complete most of these tasks with little or no human intervention.
On a global basis, automation is expected to raise productivity growth by 0.8% – 1.4% annually. It does not only help you stay ahead of others but also relieves your workforce of the burden of mundane, repeatable tasks.
Use Project Management or Collaboration Tools
Project management and collaboration tools are critical to keeping track of your tasks, dividing the work among your team, help your team members collaborate and communicate efficiently. This in itself can help you avoid many problems in your workflow.
Project management software saves the average employee 498 hours per year. Just imagine how an organization can reallocate all this time into acquiring new leads, signing new projects and simply working on their current tasks efficiently.
Based on your requirements, several software available in the market can help organizations accomplish their goals. Primarily this can help team members divide tasks, check progress and understand assignments better. They can also help teams efficiently manage any change in the workflow, company structure or employees.
Organizations often invest all their time and money on paid workflow management modes while casually ignoring the most basic steps. Documenting, considering dependencies, and conducting regular audits and adjustments are essential in maintaining a smooth workflow.
Documentation should include tasks, timelines, task division, and other relevant information. It would help if you also considered any bottlenecks and dependencies. Dependencies refer to the steps in the workflow that cannot be carried out until another step that they are dependent on ends.
A bottleneck is any situation that can hinder the process of your workflow. Mentioning bottlenecks and dependencies will also help in transparent tracking of the task.
FAQs
1. What are the 3 basic components of workflow?
A workflow has 3 main components- input, transformation and output. The input is what initiates the step. A transformation is a change that occurs to reach the output or the result. Most outputs follow an if/then condition to arrive at a result.
2. How to create a workflow diagram?
A workflow diagram maps processes that can make the desired outcome. You can make one by defining the scope of the process like the initiation, results, major changes, etc. After gathering all this information, you can create a workflow diagram in the form of flowcharts.
3. What are the skills required in workflow management?
To effectively manage a workflow, you need to document, track and optimize your team's tasks according to the desired results. You need to be able to make revisions and take inputs and feedback from others to do this successfully.
In Summary
Workflow management means creating, documenting, monitoring, and improving upon the steps required to complete a specific task. Any workflow must go through the steps of planning, execution, and reviewing to be established. Even after following these steps, problems can arrive in any workflow caused by miscommunication, unrealistic timelines, and ignoring basic steps.
You can manage your workflow efficiently if you stay up-to-date on technological advancements and incorporate them into your plan. Take into account any reviews by your employees and team members to understand the gaps you need to bridge in the process.