Have you ever had that professor who lectures in a flat tone and reads from the book aloud?
This happens more often than you would think.
Professors who act as personae non grata struggle to pique their students' curiosity and see their students grin as the bell sounds because the energy level is so low that everyone wants the class to wrap up.
However, a cognitive science doyen, Professor Stephen Kosslyn, turns this perception upside down. He belongs to a rare breed of professors who are mentors, wants to see their students achieve their goals, and aren't afraid to admit that they were students.
Do you want to discover how he managed to amass a net worth of roughly $1 million? Then, continue reading to learn more about his life, income, and other details.
Who is Stephen Kosslyn, and How Old is He?
Stephen Kosslyn's life seems like it should be the subject of a Netflix series. He has an eclectic background that begins at Harvard and spans 40 years. He is an American psychologist, neuroscientist, writer, and professor specializing in Cognitive Neuroscience and Psychology. Also, he is the former Dean of Social Science at Harvard University and John Lindsley Professor of Psychology in Memory of William James.
Kosslyn is currently 73 years old, born on November 30th, 1948. He is the President of Active Learning Sciences at the moment. Since April 2018, he has also served as the founder and CAO of Foundry College.
For his work, he has garnered various awards. The Prix Jean-Louis Signoret, the National Academy of Sciences Initiatives in Research Award, 3 honorary doctorates, the Cattell Award, and the Guggenheim grant are among them.
The Society of Experimental Psychologists and the American Academy of Arts and Sciences are two of the numerous institutions to induct him.
Stephen Kosslyn's Biography– Career, Early Life, and More
Kosslyn was born and raised in the Pacific Palisades in Southern California. At UCLA, Kosslyn began to think empirically for the first time. He worked in Barbara Henker's labs, where he examined children with Autism, and John Seward, with whom he co-authored his first paper, a Study of Learning in Rats, as a student.
Edward Sadalla assisted Kosslyn in understanding how to formulate an argument and recognize when a creative notion was worth examining. After that, in 1970, he graduated from UCLA with a B.A. in Psychology and learned how to construct solutions to challenging scientific challenges while attending graduate school at Stanford University.
When he landed at Stanford, he learned that his mentor was quitting to join the "ecology movement," abandoning Kosslyn. So, he spent his first quarter taking classes and not doing any research. Gordon H. Bower, who would have a tremendous influence on many parts of his life, was only introduced to him at the commencement of his second quarter.
But, before becoming an academician, Bower was a professional baseball player, and he had a straightforward, concise, and powerful style. He was also extremely bright and a great critic and taught Kosslyn quite a lot about undertaking successful scientific projects.
Kosslyn also had the good fortune of sharing a workplace with Susan Haviland, who'd soon marry Edward Smith. Ed enjoyed "talking shop," and Stephen Kosslyn learned a lot from him. In 1974, Kosslyn earned a Ph.D. in Psychology from Stanford.
Kosslyn's Professional Career after Graduation
Following graduation, Kosslyn worked as an Assistant Professor at Johns Hopkins University, focusing on Developmental Psychology. He met and married Dr. Robin Rosenberg there, with whom he later had three children.
During his time there, he received Associate Professor proposals from both MIT and Harvard at the outset of his third year at Hopkins. But he was drawn to Harvard because of a passionate letter from Steven Pinker, a first-year graduate student looking for an advisor. Later he had the honor of supervising several outstanding students at Harvard.
Subsequently, he received a Research Career Development Award and transferred to Brandeis University after four years at Harvard. He returned to Hopkins for a visit a year later, and while he was there, he was awarded tenure at Harvard.
After ten years as "Head Tutor" (in charge of the undergraduate program), he re-joined Harvard in 1983 and rose through the ranks to become chair of the department and eventually Dean of Social Science.
Kosslyn stayed at Harvard until 2011 when he left to become the Director of Stanford's Center for Advanced Study in Behavioral Sciences. After two years, he had established a comprehensive strategy for how the Center should prosper within its means, and he was pleased to see that it could be executed without trouble.
After that, he accepted a position as the Founding Dean of San Francisco's Minerva University.
What is Kosslyn's Salary and Net Worth?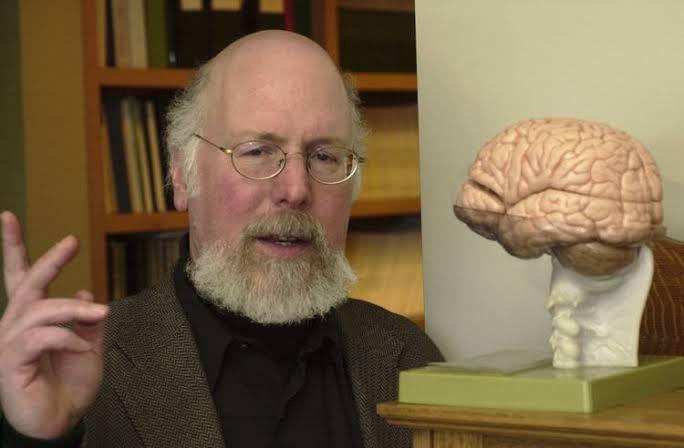 Source: Static
Stephen Kosslyn's net worth is believed to be at $1 million. Nonetheless, this is a general estimate rather than a precise value. To this day, Kosslyn has kept mum about his income.
Given that he has previously worked at Harvard University and Stanford University and is the President of Active Learning Science and the Founder and CAO of Foundry College, it is safe to presume that his net worth has increased.
This was achievable because Kosslyn maintained his focus on effectiveness and productivity. He resides in New York, which means his living expenses are higher. However, you cannot compute and remove his obligations because there is no information on his financial investments, property, or cash assets.
Check out Stephen Kosslyn's LinkedIn Account: https://www.linkedin.com/in/stephen-m-kosslyn-12837a1/
Kosslyn's Noteworthy Hypotheses
You already know who Stephen Kosslyn is, how much money he makes, and how rich and extensive his career history is. Any article about Kosslyn, however, would be incomplete without discussing the following key aspects of his research:
1. Mental Imagery
Stephen Kosslyn is most recognized for his mental imagery study and beliefs. According to his hypothesis, imaging is not a unified, coherent phenomenon, contrary to popular belief. Rather, it comprises several diverse processes, each being in charge of a different part of imaging.
He divides imagery into four processes:
Producing the image
Examining the object in the image
Preserving the image over time
Transforming the image
According to his study, which incorporates fMRI imaging and similar tactics, some of these processes have been linked to separate neural networks, many of which are in separate cerebral brain hemispheres.
His research found that the left half of the brain is stronger than the right at learning categories and producing mental images based on categories, but the right half is faster than the left at storing particular cases or continuous distances and producing images with those features.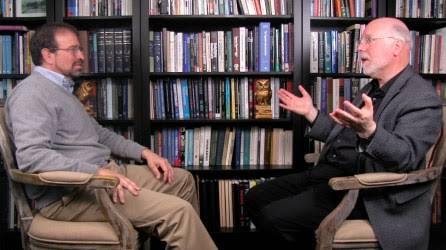 Source: Static
2. Individual Differences
Kosslyn has also looked into how people's favored methods of information absorption differ. Some of this research is centered on neuroimaging, which shows that the intensity of brain activation predicts how effectively a person can accomplish specific activities.
Other research on the subject is purely focused on behavior. He used brain-based behavioral measures of personal characteristics to produce effective programs in this category.
3. Visual Display Design
Kosslyn also focuses on visual display design, demonstrating how psychological principles may be applied to create displays that may be read quickly.
He has subsequently expanded on this work by demonstrating how psychological concepts of perception, recall, and cognition may be used to create and deliver outstanding PowerPoint presentations.
Frequently Asked Questions
1. What is Stephen Kosslyn's net worth?
Stephen Kosslyn's net worth is estimated to be in the millions. He has worked for several companies and amassed substantial wealth. However, because Kosslyn has not disclosed his earnings, it isn't easy to estimate his net worth.
2. What is the subject of Stephen Kosslyn's book "Image and Brain"?
"Image and Brain" is a long-awaited study by influential Harvard psychologist Stephen Kosslyn that incorporates a twenty-year research program on the essence of high-level vision and mental imagery.
To establish a broad concept of mental imagery, its connection to visual acuity, and its application in the human brain. His book 'Image and Brain' draws on insights and statistical findings from computer vision, cognitive science, and neurology. It provides a definite answer to the rooted controversy over the structure of visual mental imagery's internal depiction.
3. What are Stephen Kosslyn's educational credentials?
Kosslyn holds a B.A. in Psychology from UCLA and a Ph.D. in Psychology from Stanford University. His research has primarily concentrated on the principles of Visual Communication, Visual Cognition, and Learning Science.
That's not all; he has written or co-authored 14 books and over 300 publications on these themes.
4. What is Kosslyn's most significant achievement?
Kosslyn is most recognized for his mental imagery experiments and concepts. He argued that mental images are separate from the speech in that they portray rather than describe facts.
His hypothesis proposes that, contrary to popular belief, imaging is not a single, unified phenomenon but rather a collection of discrete activities, each being responsible for a distinct component of imagery.
5. Before establishing Foundry College, what did Stephen Kosslyn do?
Kosslyn was the founding Dean and Chief Academic Officer of the Minerva Schools at the Keck Graduate Institute before establishing the Foundry College. He was previously the Dean of Social Science at Harvard University and the John Lindsley Professor of Psychology in Memory of William James.
Wrapping Up
Stephen Kosslyn's background, financial position, age, and profession are now well-known to you. He maintains his zeal to this day and ensures that his insights are accessible to all.
Kosslyn is a successful researcher because he has consistently translated innovative thoughts into successful hypotheses. He went on to get his doctorate in Psychology, and this exposure aided him in establishing a prosperous career.
Furthermore, his family's unwavering support, notably from his wife, guaranteed that he pursued his enthusiasm for research.
Due to his substantial financial success, he is undoubtedly a guiding force for young neuroscience and biotechnology aficionados.
Read Also:
Gracie Johnson is a Senior Content Writer at MyTechMag. She is an enthusiastic learner and loves to explore all the areas of technology.