Not having robust workforce planning leads to poor hiring decisions, harming evolving business needs. As companies move towards making more data-driven decision-making, this becomes even more crucial.
Strategic workforce planning can aid in various business aspects, such as proper resource allocation, predictive analysis, and optimizing costs.
It is also crucial to enforce a positive employee experience. Without the right hiring, the entire burden can also fall upon the existing staff, causing burnout and employee turnover.
Strategic workforce planning or SWP refers to the plethora of approaches to achieving a single goal, sufficient talent acquisition. This is vital for ensuring proper employee quality for future business endeavors.
It is the first step to creating a highly efficient workforce capable of tackling the rapidly changing organizational environment. This type of talent makes it easy to support productivity within a business as it transcends into higher business priorities.
But implementing effective strategic workforce planning is a challenging task. The organization and HR need greater insight to help them plan this efficiently.
How to Plan for a Successful Strategic Workforce Planning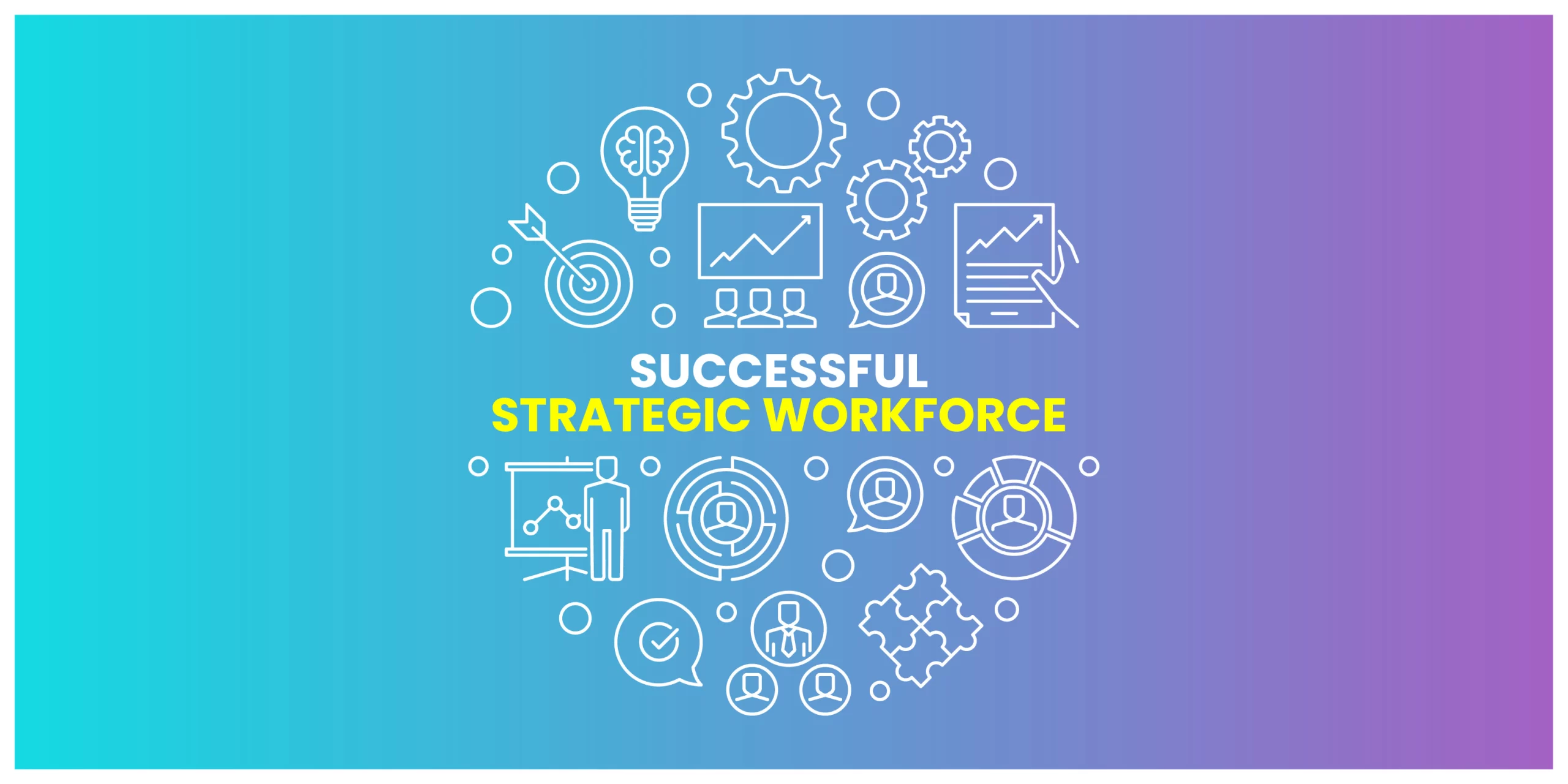 Of course, implementing successful strategic workforce planning is easier said than done. While many aspects within an organization need to be adhered to, you would also need to identify the talents' needs. After all, there are no accurate metrics to measure employee motivation and ambitions.
Moreover, the advent of the remote team has forced organizations to adapt to the new-age methods of recruiting and onboarding.
Align Your Business Objectives with the Hiring Process
One key factor that enterprises must remember when designing strategic workforce planning is aligning workforce hiring with business goals. For this, having a proper business objective is crucial.
A proper alignment between the objective and the workforce plan ensures short-term and long-term success.
Why, you may ask?
It allows enterprises to make better decisions that enhance agility, optimize resources, and reduce costs.
For instance, if a company plans to launch a new product line, it must hire the right talents before the launch. This includes people from different areas like product development, marketing, and sales.
Only through strategic workforce planning can the HR hire and train the right skill and ensure the product launch's success.
This is just one scenario; similar strategies can work during expansions, upskilling, and budget constraints.
Gather Sufficient Intelligence to Identify Future Talent Needs
Once your business objectives are aligned with the workforce plan, it is time to figure out the skills required for the implementation. One of the best ways to do this is to deconstruct the relevant skills required for the internal and external workforce.
For instance, a healthcare organization that plans expansion of its services to include specialized treatments will need a workforce with the relevant skills. This will include doctors and nurses with the necessary training and experience in that segment.
Similarly, a startup tech company planning to venture into new territories would require a more robust leadership team to usher into the expansion.
Even a manufacturing business with a high attrition rate would require its HRs to hire eligible workers fast.
Therefore, predictive talent analysis becomes crucial to provide the proper insight into the workforce's quality and quantity. Simultaneously, organizations must check the demographics, employee profiles, future potential, and other factors to gain proper insights.
Analyze Your Existing Talent Gap
Your work does not end with analyzing and predicting future talent needs and existing business objectives. Assessing the workforce against current market standards is crucial for effective strategic workforce planning.
One of the best ways to do this is by checking the highly experienced candidates' profiles and identifying the best performers. Afterward, assessing the potential of these individuals for future development would be helpful.
For instance, a software development company looking to scale its mobile app development section would require a workforce with prior knowledge. Hiring employees with proven expertise in this department saves businesses' time on training leaders.
This will also help companies determine the eligible candidates based on relevant experience and expertise during internal promotions. The outcome is lesser employee turnover.
Note: Did you know 77% of organizations prioritize employee experience as a measure to reduce attrition? This is not just mentioned in the Global Talent Trends 2020 report. The internal promotion has been shown to reduce employee turnover by 64% among salaried managers of Chipotle restaurants.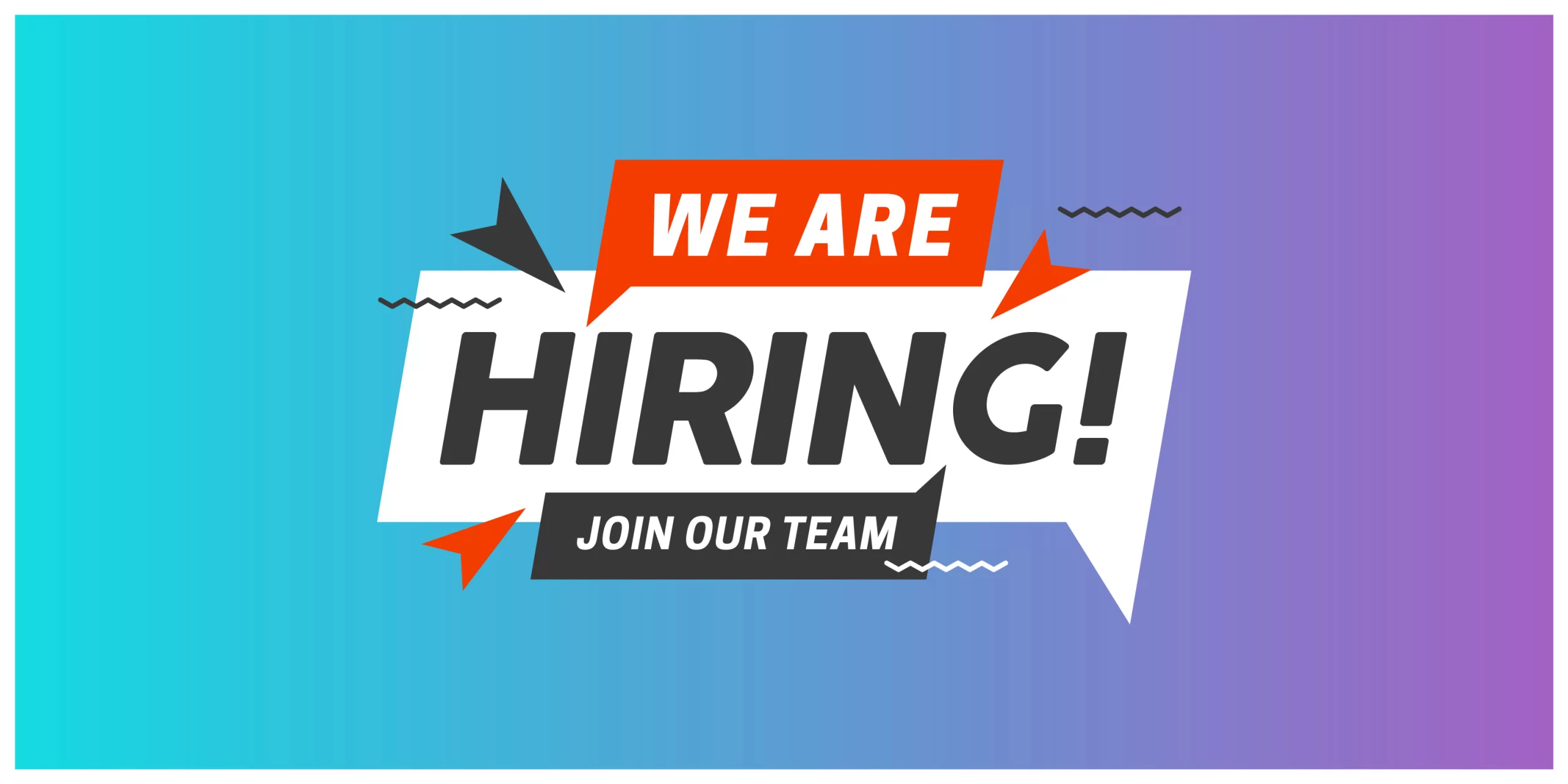 Similarly, a healthcare organization looking to enhance patient experience while reducing costs or a retail store hiring for the holiday season can optimize this. While the former requires a thorough understanding of the current competencies of the staff to improve the hiring, the latter needs to manage increased traffic and sales.
In both cases, identifying the ability of the existing workforce is crucial to understanding if there is any talent gap regarding quality or quantity.
Common Strategic Workforce Planning Challenges
Simply relying on the advantages of strategic workforce planning will not be enough. Organizations also must address the standard challenges that happen during the process. This can be due to the availability of limited resources (budget, time, etc.) or an overly complex organizational structure.
Also, in a highly agile business environment, many other factors, like technological advancements and macroeconomic shifts, impact this. These can pose challenges to an organization while hiring a stable and able workforce.
Therefore, understanding some common challenges can help organizations remain better prepared and moderate their planning accordingly.
Difficulty in Measuring Employee Morale
Despite emphasizing employee morale, it is not easy to measure. Often, organizations make the mistake of ignoring the development within the organization while prioritizing new talent acquisition.
HR managers must be highly tactful when measuring employee motivations and ambitions. Ignoring this aspect can often fail the purpose of strategic workforce planning, which is to close the gap between future needs and current talent.
Conducting regular surveys can be part of an excellent workforce plan to gather insights into the employee psyche. Also, it is essential to ensure employee anonymity to help them overcome any hesitation when providing feedback. Failure to do this can result in a completely inaccurate of how the employees truly feel.
Poor Execution of the Workforce Planning
Poor planning or a lack of clarity results in poor execution of the workforce plan. Since strategic workforce planning requires careful execution of several steps, organizations need to be diligent in every stage. For instance, proper outlining of the critical roles and responsibilities at the onset of a project is vital to ensure each responsibility matches the employee's skillsets.
Any failure in determining the primary source of growth can hinder the process of value creation. Something similar happened in 2011 with the United States Postal Service (USPS).
In its strategic workforce plan, the agency tried to cut down the number of employees as a measure of reducing costs. However, this backfired, leading to significant disruption in the service. One of the primary reasons it failed is the poor execution due to improper communication among the stakeholders.
The result was a lot of confusion among the employees, and the remaining ones were not fully accustomed to the new job roles. A more collaborative approach to the execution could easily have avoided this commotion. The key here is to avoid any mismatch between the company objectives and the workers' skills and abilities.
Not Prioritizing Communication with Employees
Speaking of poor communication, often, the management makes the mistake of putting their benefits first. This not only creates a rather unilateral and biased workforce but may also jeopardize the long-term goals of an organization.
When management benefits are put first, decisions regarding hiring, retention, and scaling are often short-sighted. As a result, the hiring may occur solely based on the skills needed to fill the current positions on an urgent basis. However, this often leads to the hiring of a workforce that may not be capable of handling any changes in the business environment or adapting to new trends or technologies.
Lastly, prioritizing management benefits can have an adverse impact on employee morale and engagement, causing higher attrition.
Naturally, in 2023, the primary concern of world leaders is to tackle attrition as new job openings are at a peak. With employees seeking new opportunities at historically high rates, 2022 witnessed almost 50.5 million workers quitting their jobs.
Hence, a successful strategic workforce planning is designed in such a way that it must also prioritize the employee needs. This includes focusing on the needs of the front-line workers, mid-senior managers, and senior executives instead of only focusing on the management.
What the Future Holds
Strategic workforce planning plays a crucial role in presenting real insights of a business to HR department. This helps them function with a more holistic view of the workforce and understand the talent strategy better. As a result, this not only facilitates better workforce conversions but also increases the credibility of the HR department.
Over time, it can set the stage for greater innovations as companies are able to attract a better talent pool through data-driven decisions. By implementing strategic workforce planning, companies can fill the skill gap and also provide value to the existing stakeholders.
In the end, businesses can attract the right workers through a well-designed and executed plan, as discussed above, and improve their HR process.
Gracie Johnson is a Senior Content Writer at MyTechMag. She is an enthusiastic learner and loves to explore all the areas of technology.