Real estate investment trusts (REIT) are companies that have become popular avenues for investment. These companies are growing as the real estate industry is booming. So, the number of people associated with REIT firms is increasing, paving the way for job opportunities.
If you're searching for a job in real estate, REIT firms are one of the best places to start. You'll find lucrative jobs like a real estate investor, project developer, and property manager. With the right skills and background, you can begin a prolific career in this sector.
Curious to know the employment options? This article will cover all the best-paying jobs in real estate investment trusts. Let's get started!
How Do Real Estate Investment Trusts Work?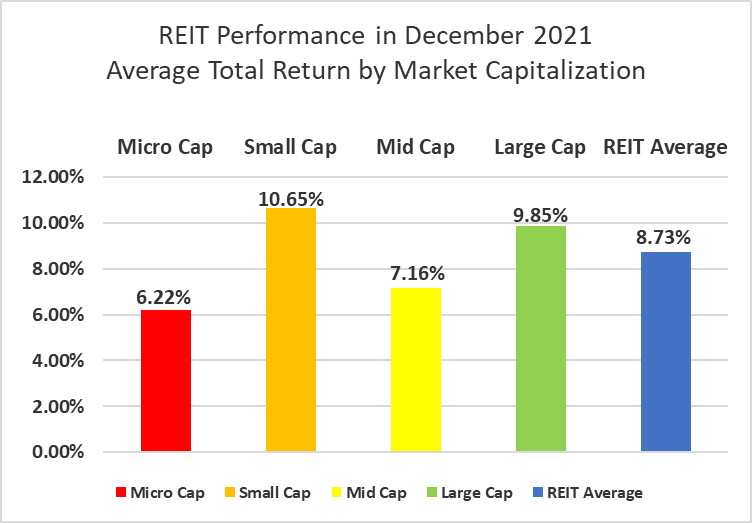 Source: SeekingAlpha
REITs are involved in the management and ownership of real estate properties that generate income. These firms can also finance and operate any income-generating property.
These properties might include offices, hotels, resorts, shopping centers, and warehouses. REITs earn revenue from these commercial properties. They can also finance these real estates and offer the income as dividends to investors or shareholders.
Moreover, a REIT can be associated with a particular sector or multiple sectors. So, these organizations can hold retail and commercial real estate properties, and the company allows anyone to invest in these properties, like a stock investment.
These real estate companies have better liquidity than standard real estate investment options. So, if you are looking for a recent dividend-based income and excellent ROI, real estate investment organizations are a fantastic option.
An excellent benefit of these investment firms is the opportunity they provide to smaller investors. As REITs have various properties under their belt, smaller investors can get an opportunity to invest in a large real estate project.
The best-paying jobs in Real Estate Investment Trusts are:
Development
Acquisitions
Property Management
Investor Relations
Sales & Marketing
These are described in detail below with their job profile to make your concept clear.
Real Estate Investment Firm Sectors
Offering attractive investment opportunities, the industry needs a lot of manpower to handle clients and customers. So, the demand for employees is increasing every passing day.
This is where you can cash in – by applying to the right positions and building a rewarding career.
But where should you start? The following section discusses the various sectors and types of jobs in REIT companies.
1. Development
This sector is associated with developing new real estate projects, and there are many employees involved. Contractors, engineers, and project managers are associated with building the projects. Plus, there are managers, office staff, site managers, and caretakers working on these projects.
So, the development sector requires professionals to manage the project's day-to-day operations. In addition, professionals might be involved in financing strategies for real estate projects. That's why the best job in this sector is that of a project developer.
Real Estate Project Developer: Job Profile
A real estate developer is responsible for buying or obtaining land and developing the real estate properties on it. The property can be commercial or residential.
To increase your chances of getting this job, you need to fulfill these requirements –
Have a bachelor's degree in civil engineering, business management, or architecture
Have excellent proficiency in financial planning, project management
And, have extensive knowledge of the real estate industry
Having decent communication skills is also essential for this role, as you'll communicate with various stakeholders daily. These include site engineers, marketing executives, contractors, and builders.
2. Acquisitions
The acquisitions department of any real estate investment company deals with attracting and inviting new clients. Professionals involved in this sector mainly develop strategies to bring in investors. Plus, they also handle these clients and ensure that the deal is sealed.
So, this is a very popular sector for job hunting. Executives working here can move up to the ranks of a senior vice president with the right skills and experience.
If you're able to fetch REIT companies, and investors, then you can be a suitable candidate for the acquisitions department.
The most sought-after job in this department is the role of a real estate analyst.
REIT Analyst: Job Profile
Real estate investment analysts handle the financing, marketing, and attracting investors to a particular project. It is a very cutthroat profile that requires a lot of management and communication skills.
Analysts examine the current real estate market, predict trends, and adopt the appropriate strategies for business enhancement. They assist the company in making correct decisions to expand its business.
Some of the pre-requisites of this job role include –
Thorough knowledge of the real estate domain
Know-how on current industrial trends
Understanding investment opportunities, micro and macro markets
Analytical, communication, and problem-solving skills
You also need to understand the financial obligations and operations associated with these projects.
3. Property Management
The property management department handles all daily operations and activities for a particular real estate project. It includes administrative tasks, financial tasks, maintaining the property, and handling leasing.
This department might be present in these four areas –
Finances
Sales and marketing
Risk management
Tenant and occupancy management
The professionals associated with this department help the real estate owner maximize the ROI. So, the department is concerned with determining a proper budget. Based on this budget, the department might set the rental rates.
All other administrative tasks regarding facility management are taken care of by the property management department.
The most important job in this sector or department is a property manager.
Property Manager: Job Profile
As a property manager, you have to handle all responsibilities related to the property. You need to ensure that the investors receive their promised dues and that communication is transparent with them.
This job requires you to have excellent managerial skills, problem-solving skills, and good communication tactics to handle various stakeholders.
A background in finance, law, or management will help you secure the job as a property manager. Your daily responsibilities might include –
Supervising the plumbing, roofing, landscaping, and electrical aspects of the property
Timely rent collection and addressing the tenant's requests
Maintaining records of taxes, government regulations, and documents related to the property
4. Investor Relations
This department handles the communication and operations of the various stakeholders of the REIT firm. The most important of these stakeholders are the shareholders and investors. Moreover, the department is responsible for handling all formalities with the shareholders.
Professionals in this department might be involved with managing the accounting, executive management, and legalities. On top of all this, the department executives also plan shareholder meetings and organize the relevant documents.
To sum it up, the investor relations department handles the flow of communication between a company and the external stakeholders. The professionals represent the company in front of the investors.
The most desired job profile in the investor relations department is that of a real estate investor relations manager.
Real Estate Investor Relation Manager: Job Profile
As an investor relations manager, you'll have to handle client meetings and external communication and represent your company. You have to focus on your organization's financial community rather than the customer base. Then, you might have to assist investors in making the correct decisions about your company's equity.
So, you'll have to provide relevant financial and operational information to the investors.
To secure this job, you need to have a bachelor's degree in accounting, finance, communication, or business administration. However, these are not generally entry-level positions. You might require more than two years of experience to get into a reputed firm.
5. Sales and Marketing
Marketing is one of the essential departments of a real estate company that helps drive business growth. The department is responsible for handling the marketing and promotional strategies for the property.
All these sales and marketing strategies are targeted at selling the property.
So, the marketing department develops sales strategies to highlight the benefits and USP of the real estate property. Marketing professionals are also responsible for launching social media campaigns to promote real estate to customers.
Being a real estate agent is one of the best jobs. These professionals assist real estate companies in selling their properties.
Real Estate Agent: Job Profile
Real estate agents help buyers get their homes and connect these buyers to sellers. It is one of the most profitable and high-paying jobs in the industry that lets you deal with commercial and residential properties.
If you handle residential properties, you can sell condos, luxury homes, and single-family residences to interested buyers. If you deal with commercial properties, you'll have to sell office spaces, warehouses, luxury resorts, and shopping complexes.
Nonetheless, you will have to provide end-to-end support to the buyer during the purchase. This includes providing financial estimates, documentation, and rates of return.
Your salary will depend upon the commission you receive from deals you close.
How to Get a Job in a REIT?
After looking at all these amazing job opportunities, you might have realized that REIT is a great place to build a career.
You just need to gather the required skills and knowledge according to the job role you desire. In addition, if you already have relevant experience, it will automatically boost your career graph.
You will require a bachelor's degree in finance, management, and related fields from a renowned university. Enrolling in additional courses might improve your skillset.
Perhaps the most important way to get a job in a REIT is to understand the industry and how these companies work. You can start by learning from online resources or books.
Getting a job in a small real estate firm, we provide you with relevant exposure. It will increase your chances of landing a job in a real estate investment trust organization.
Frequently Asked Questions
Still, have doubts about REIT jobs and the industry? Here are some FAQs to offer you some more clarity.
1. Which is the Best Job in the REIT Domain?
All the job profiles discussed earlier are excellent career options to pursue. However, the job of a real estate agent or broker has often considered the best paying job in real estate investment trusts. It is because of the income and wealth of opportunities the job offers.
Even if you don't have any fixed salary here, real estate brokerage will enable you to earn through commissions. In simple words, the more deals you crack, the better will be your commission rate.
So, if you master the art of selling, you can close more deals than you can imagine!
2. How Do Real Estate Investment Trusts Earn?
REIT firms earn money by selling or renting commercial and residential properties. Leasing these properties is also a profitable source of income. Moreover, these companies contact real estate brokers and agents to help them sell their properties.
That's why these companies require a lot of staff and experienced professionals to execute their daily activities. However, it's better to apply for these companies after having investment and brokerage knowledge.
Your employment chances will increase if you have a broad knowledge base.
3. What are the Advantages of Securing a Job at a REIT?
The primary advantage of securing a job in a REIT has a handsome salary package. If you work in a project management or acquisition department, you will receive an excellent salary that will improve as you gain experience.
Another option is the commission-based salary structure. This is applicable for candidates looking for a real estate agent job in a REIT. You can receive fat paychecks from the deal's commissions if you have excellent sales skills.
Lastly, REIT firms offer plenty of job opportunities like a back office or front office executive roles. You can receive a stable income through these opportunities.
The Bottom Line
The REIT industry is growing rapidly, and the stock total returns have gone up to 20% in 2022. So, there will be more job opportunities in this ever-growing market. You just have to equip yourself with the relevant skills and knowledge to be eligible for REIT jobs.
You can reach greater heights in your career by gaining sufficient experience. Be sure to keep learning and staying updated on the industry news to stay ahead. With constant hard work, you can bag any of the best-paying jobs in real estate investment trusts.
Read Also:
Gracie Johnson is a Senior Content Writer at MyTechMag. She is an enthusiastic learner and loves to explore all the areas of technology.